California's 2016/2017 Spiny Lobster Season begins on October 1, 2016. In an effort to increase diver safety and prepare divers in advance of the season, DEMA is circulating its California Spiny Lobster Season Public Service Announcement(PSA) and printable visual aid. The PSA materials are part of DEMA's ongoing efforts to encourage divers to refresh their training and maintain their equipment prior to getting back in the water.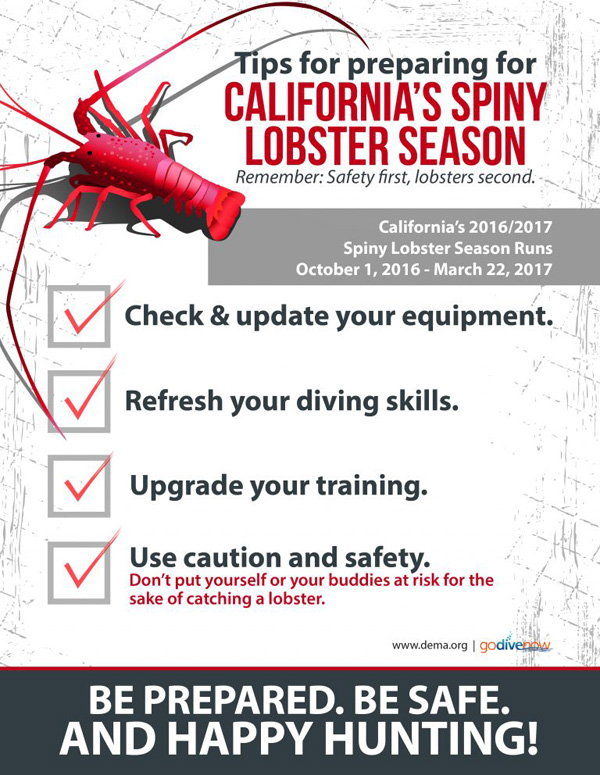 The video PSA is available in English and Spanish, in 30-second and 15-second formats.  All four versions of the PSA can be viewed online here. In addition to the video PSAs, DEMA's California Spiny Lobster Season printable visual aid is available to be viewed, shared and downloaded to encourage safe diving. DEMA Members are asked to print the California Spiny Lobster Season visual aid and display it in the store, distribute it to their customers, and share it electronically, along with the video PSAs, with their own online community.
Complete information and regulations for the 2016/2017 California Spiny Lobster Season are available on the California Department of Fish and Wildlife website.