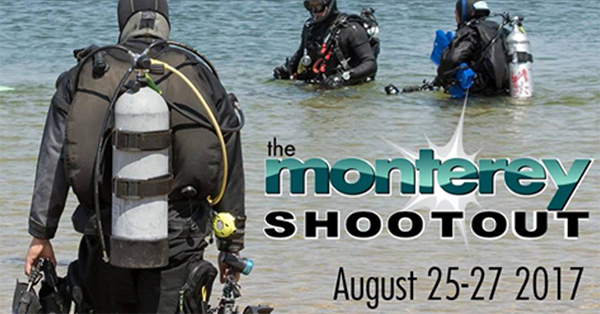 The Monterey Shootout is an underwater photo competition focused on fun, education, inspiring new underwater image-makers. The Northern California Underwater Photographic Society (NCUPS) has been running this weekend long event for 35 years.
Are you new to underwater photography or Monterey diving? Come meet a supportive group of die-hard Monterey divers, learn new shooting techniques in shooting seminars, and maybe even discover a new dive site.
This friendly shooting competition not only rewards advanced shooters with amazing prizes, but also bestows fantastic prizes to the newest shooters in the ranks. Add in a cocktail party supported by our sponsors and this is a weekend worth booking a flight and a hotel room to attend.
The Monterey Shootout is open to all amateur photographers and/or videographers.
– Registration is only $25
– One low price gets you into the Competition, cocktail party and all – Seminars
– Contest hours – Fri 7AM to Sat 7PM
– Backscatter party on Saturday night at 6PM
Learn more about the 2017 Shootout at the official site: http://www.montereyshootout.com/
View the 2016 winners here: http://www.montereyshootout.com/event-results/2016.php