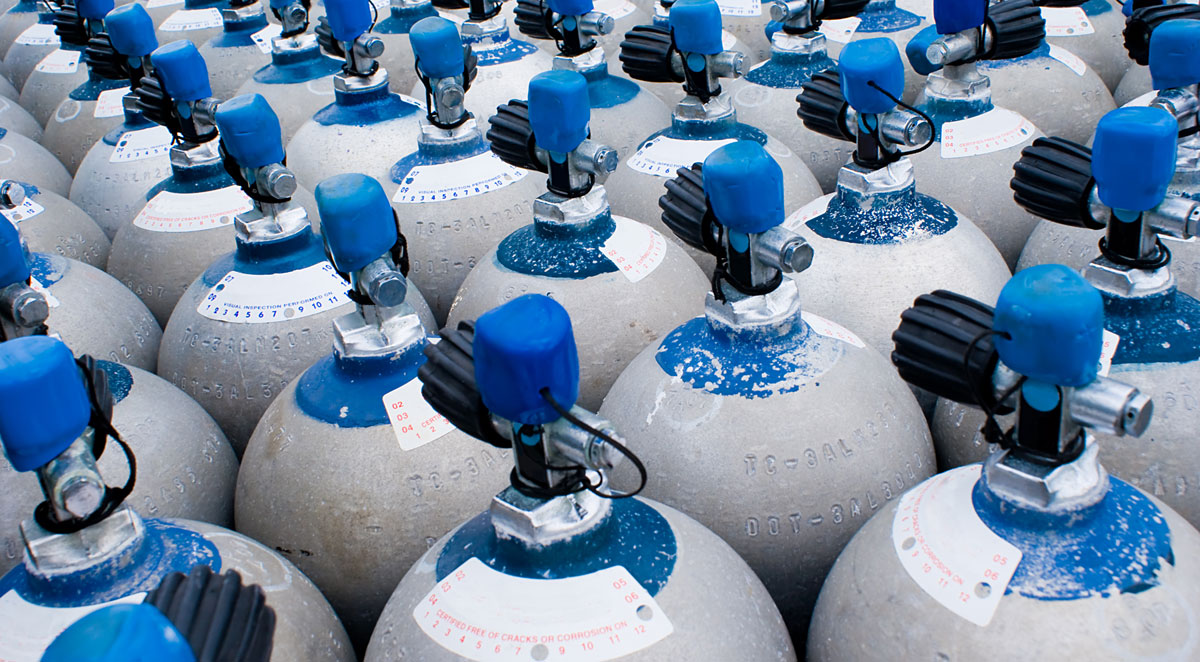 Thirty three years ago, when Bill High started Professional Scuba Inspectors, Inc. his aim was to train at least 300-500 people and he established a goal of "zero ruptures".  PSI-PCI surpassed the first goal in the first 5 years, but they had not been able to get through a year without at least one cylinder rupture.  Many people did not believe it would be possible to reach the "Zero Ruptures for the year" goal.
PSI-PCI has announced that in 2015, there were no known SCUBA cylinder ruptures reported.  PSI-PCI is typically one of the first to hear when a tank ruptures, and normally the ones that alert the appropriate cylinder manufacturer that they have had a failure.  But 2015 was different, and they did not have to make that call.
PSI-PCI believes this is due to the sheer number of inspectors that have attended PSI-PCI training and are working hard to remove cylinders from service that do not meet the specific cylinder requirements to remain in service.  These safety inspectors utilize the recognized training they received from PSI-PCI which has had a tremendous impact in the SCUBA industry with cylinder and user safety.
Regarding the year with zero ruptures, PSI-PCI stated, "We are very proud of this accomplishment and we hope to maintain that goal of Zero Ruptures for many years to come!"
If you would like to become a PSI-PCI trained inspector, please visit www.psicylinders.com.  Their Visual Cylinder Inspection program is the only training recognized and referred to by USDOT, Compressed Gas Association and cylinder manufacturers.