Join Sonoma Coast Bamboo Reef for a one-day class on the art of diving for the elusive abalone! This is a one day beginner program that is conducted on the Sonoma Coast, north of the town of Jenner.
The class consists of a beachside lecture that will talk about the equipment required for abalone diving, how to identify the shellfish, free diving techniques used to reach them, and proper methods to remove them from the rocks.
The dives will be in depths of 10 to 15 ft. of water, with visibility usually in the 5-20 ft. range. Entries and exits to the water can range from a sandy beach to a rocky tide pool environment. The dive sites will vary and will depend on the conditions on that day.  We will meet at a predetermined site on the coast and travel to the selected site from there. Transportation is not provided.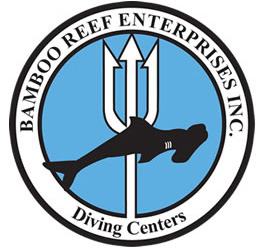 After the dive we will have a potluck picnic and if conditions have been favorable, we will cover the cleaning, slicing, pounding, preparing and cooking of the tasty mollusk.
All divers are required to have a mask, fins, snorkel, boots, gloves, wetsuit w/hood, weight belt, and abalone float. If all these items are rented from the Sonoma Coast Bamboo Reef, the cost will be $68 for one day. In addition, divers are required to have their own abalone iron and a 7" gauge. These items are not rentable.
Divers are also required to have a valid CA fishing license ($43.46 resident/ $14.04 one-day) and an abalone report card ($20.78). Parking and trespass fees will vary, but are the responsibility of the diver. They typically range from $6.00 to $8.00.
Abalone diving can at times be challenging. We will be finding areas appropriate for the level of the group, but all participants must be in good health and in moderate shape and have the ability to swim.
Register Today!
Tuition for the class is $79.95. Divers must make arrangements for any rentals in advance and pick up the rental the night before the Abalone Class. A minimum of four is required to hold the class. Classes have the possibility of being postponed due to poor dive conditions. Classes normally meet at 9AM. Call the Sonoma Coast Bamboo Reef at 707-586-0272 to sign up today. Courses are non-refundable except due to weather.
2011 Schedule
May  21, 2011
June 4, 2011
June 25, 2011
August 13, 2011
August 27, 2011
September 10, 2011
October 8,  2011
October 22, 2011
November 19, 2011