Mark your calendars for Saturday, August 20th, 7:00am to 3:30pm!
Join the Norcal Underwater Hunters for their annual Big Abalone Cook Off and Abalone Network Fundraiser! This fun event is open to free divers only, and takes place at the Ocean Cove Campground, 23125 Coast Highway One on the Sonoma Coast (about 24 miles North of Bodega Bay). For a map of the location, please click here.
Donation fees for the event are $30 if preregistered and $40 day of event. To receive a free shirt you must preregister. The pre registration will end on July 20, after that you will have to purchase your shirt at the event.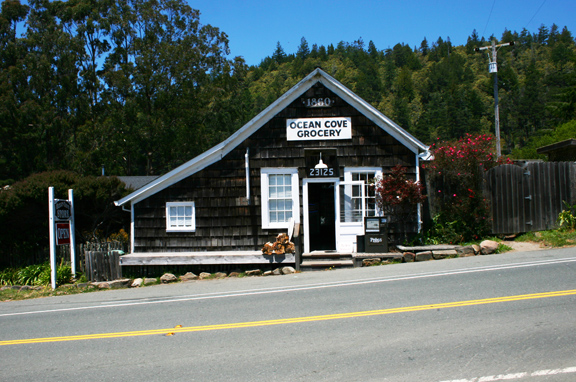 All divers are required to fill out and turn in a waiver form and show current CA. fishing license and current 2011 abalone tags at sign in, and current California Department of Fishing Game laws apply. For safety, all divers are required to register with at least one dive buddy.
The check-in and measuring for the abalone for the event will be held at the Ocean Cove Campground.
Diving can be done anywhere along the California Coast where abalone diving is safe and legal. All divers must return to the check out area by 2:00 pm, no exceptions.
Free diving Divisions Awards (plaques) will consist of:
• 1st, 2nd, 3rd for biggest Ab
• Top Female biggest Ab
• Top junior biggest Ab
• Most Beach garbage picked up
• Ab cook off. 1st,2nd,3rd

Etiquette and safety:
• The Ocean cove Big Ab comp promotes safe buddy diving and friendly competition.
• All divers should be in contact with their dive buddy/ies while in the water.
Eligibility:
• Signed Waiver form.
• 2011 California Ocean Fishing License and Abalone punch card and tags.
Disqualifications:
• Any California Department of Fishing Game Violations.
• Arriving at the check in area after 2:00 pm sharp.
For more info: call 707-478-1504
Please note that this event takes place weather-permitting, which will be determined on the day of the event.
***ALL EVENT PROCEEDS WILL BE DONATED TO  S.C.A.N  (Sonoma County Abalone Network)
For more information and to pre-register for this fun event, click here.