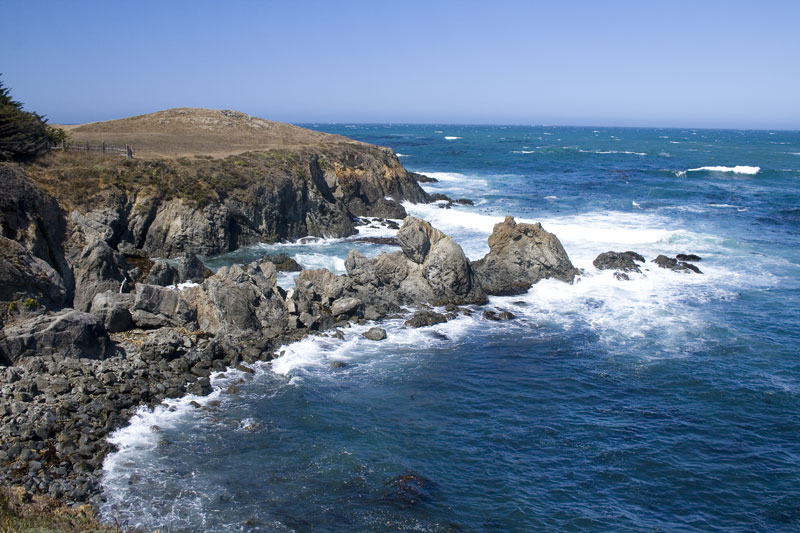 Abalone season has been reopened for nearly 4 weeks now after the regular July closure. Unfortunately, the restarting of the season has led to another death, possibly due to rough conditions.
Yoshihiro Ohhashi, 57, from Pleasanton was reported missing by his dive buddy shortly after noon Friday, the Mendocino County Sheriff's Office reported Tuesday. His buddy had apparently become seasick from the rough ocean conditions at Cobbler's Point and decided to get out of the water, sheriff's officials said. While doing so, he lost sight of his friend. The partner climbed to the top of a bluff to view the ocean and saw only his friend's overturned flotation device. Unable to offer assistance, he ran to Van Damme State Park and contacted emergency services, sheriff's officials said.
Rescue teams from the Mendocino Volunteer Fire Department, U.S. Coast Guard, state parks, and the Sheriff's Office conducted a search of the area. It was called off at dark and resumed again on Saturday. The missing man's body was located by the fire department's divers in about 15 feet of water near where he'd last been seen, sheriff's officials said.
Ohhashi had several years of experience diving for abalone, including in the area where he died, said Sheriff's Capt. Greg Van Patten. His friend had been diving just once before, he said.
Ohhashi is the seventh person to die while hunting for abalone off the Northern California coast this year, although not all have been divers; at least one of those was picking abalone from the shore.
• • •
Editor's note: Most dive magazines and related publications do not report fatalities, however we feel that in certain cases it's important to share these incidents as a way to help other divers make better decisions and stay safer in the water. We would of course prefer that there are no dive accidents or fatalities, however we can learn to be better safer divers ourselves if we learn and understand what took place with these divers in questions. If you have any feedback on our approach to this, please share in the comments below or drop us an email at info@californiadiver.com. Thanks.