Bluewater Photo has moved into a new, larger store in Culver City. Located off the 405 freeway, the store is easily accessible for southern California underwater photographers and international travelers passing through LAX.
The store features a large showroom where customers can operate the products they're shopping for, including housings, strobes, lights and accessories. A large packing room allows for a wide range of products to be kept in stock, ensuring quick service for online customers. A dedicated classroom is home to a growing number of underwater photography and post-processing classes hosted by the Bluewater Photo team.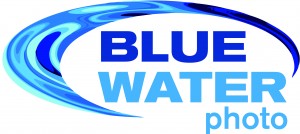 The new store also has office space that is home to the team running Bluewater Photo, the Underwater Photography Guide and their new sister company, Bluewater Travel.
"We're very excited about the new store and office," says Bluewater Photo owner Scott Gietler. "We've excelled while working out of our previous store and now have the resources to continue providing the dedicated customer service Bluewater Photo is known for, along with the underwater photo expertise of the Underwater Photography Guide. Stay tuned for news on our grand opening party in the near future."
Bluewater Photo will also be expanding their rental gear line for underwater photo and video in the ocean and the pool. Customers are welcome to stop by anytime.
Bluewater Photo & Video
3961 Sepulveda Blvd. Suite 206
Culver City, CA 90230
About Bluewater Photo: Bluewater Photo is the premier online and retail shop for underwater photography gear as well as international photo trips. Offering years of experience and expert advice on cameras, housings, strobes and accessories, Bluewater Photo is known for excellent customer service during and after sale. www.bluewaterphotostore.com
About the Underwater Photography Guide: UWPG is the #1 visited resource worldwide for underwater photographers and scuba divers to learn and improve their underwater photography, with over 50,000 unique visitors monthly. For more information, please visit http://www.uwphotographyguide.com