Bluewater Photo announces 2012 Shootout Winners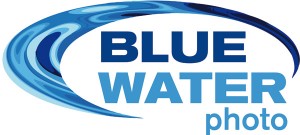 Bluewater Photo is proud to announce the winners of the second annual SoCal Shootout.
There were many excellent entries in all categories, with photographers / videographers from Santa Barbara to San Diego. The SoCal Shootout was judged by some of the top professional underwater photographers in Southern California: Andy Sallmon, Todd Winner, Mark Strickland, Roger Carlson, Jim Lyle, and Scott Gietler. You can check out all the winning images and videos at the event's website. Congratulations to all the winners for showing what Southern California diving is all about.
The event had entries of images shot on San Diego wrecks and reefs, Orange County oil rigs, in the Santa Monica Bay, and at the Southern and Northern Channel Islands from September 14th to 16th 2012.
Bluewater Photo & Video is a full-service underwater camera store that offers underwater photography classes, workshops, gear, and trips. Located at 2501 Wilshire Blvd. in Santa Monica, they also have a very comprehensive website (click here), offering the latest underwater photo and video gear for every level of expertise, from absolute beginners to seasoned professionals. In addition to selling a wide range of products, Bluewater also has experienced, qualified staff who provide excellent service and the experience to help you select the best gear for your needs.
The best of show was Patrick Smith, with a beautiful Mola mola image. Many congratulations are due to all the winners.
Best of Shootout:
"Mola Portrait" by Patrick Smith
Wide-Angle:
1st: Nirupam Nigum
2nd: Allison Vitsky
3rd: Kelli Dickinson
4th: Ron Watkins
5th: Allison Vitsky
HM: Brent Durand, Michael Zeigler
Macro:
1st: Brian McHugh
2nd: Bill Pottinger
3rd: Ron Watkins
4th: Nayan Savla
5th: Roeland Papen
HM: Doug Klug, Nirupam Nigam
Behavior:
1st: Allison Vitsky
2nd: Mark Davidson
3rd: Gerard Lorenzo
4th: David Andrew
HM: Ron Watkins
Portrait:
1st: Roeland Papen
2nd: Ron Watkins
3rd: Kelli Dickinson
4th: Michelle Hoalton
HM: Todd Bretl, John Ochs
Compact Wide-angle
1st: Patrick Smith
2nd: Luz Martinez
3rd: Ann Gebhart
Compact Macro
1st: David Thompson
2nd: Cindy Shaw
3rd: Luz Martinez
HM: Patrick Smith
Compact Behavior:
1st: Cindy Shaw
2nd: Patrick Smith
3rd: Nick Hedges
Compact Portrait:
1st: Patrick Smith
2nd: Stephen Zech
3rd: Patrick Smith
4th: David Thompson
Unedited Video:
1st: Roger Uzun, "Kelp Oddities"
2nd: Walter Marti, "Octopus eggs"
3rd: Lawrence Wang, "Life on the rigs"
HM: Roger Uzun, "Territorial"
Check out all the winning images and videos at the Bluewater Photo event's website.
&nbsp
&nbsp
Related posts we think you'll like: