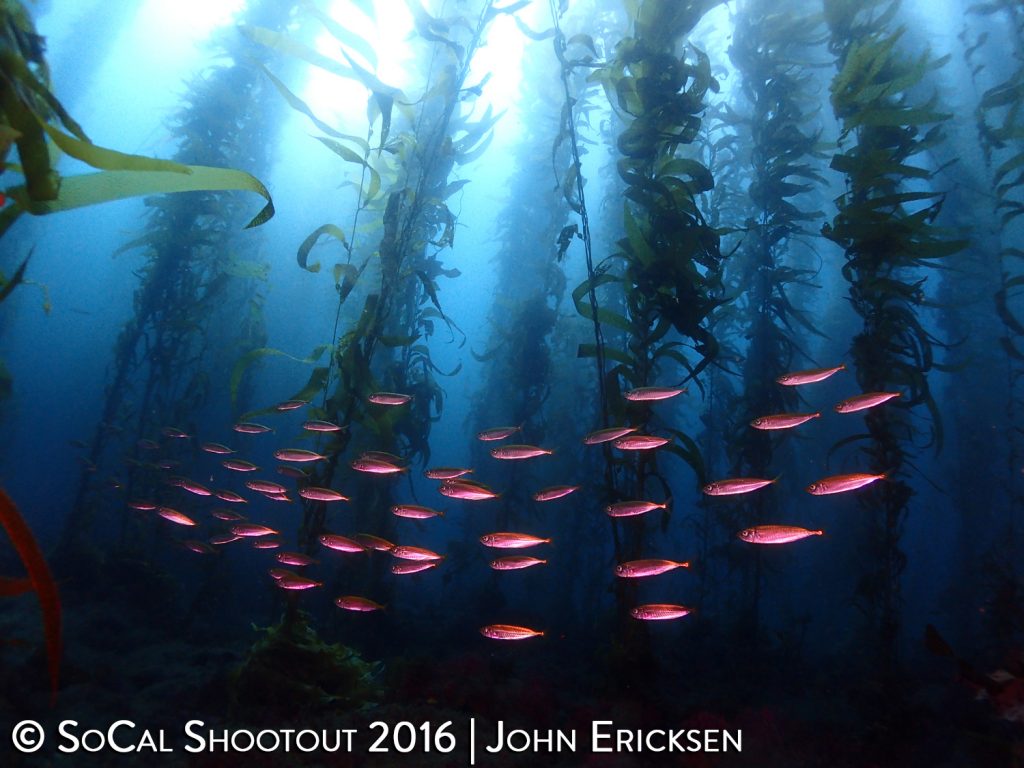 Bluewater Photo has just announced the winners of their annual 2016 SoCal Shootout. The 2016 SoCal Shootout weekend took place September 9-11th, 2016 with participants shooting all over the Southern California waters. Entries were judged by professional underwater photographers Mark Strickland, Andy Sallmon and Bluewater Photo owner Scott Gietler.
"It was an interesting weekend this year as a mix of swell and wind across the Southern California region created more challenging dive conditions with lower visibility and high surge" shared Kelli Dickinson of Bluewater Photo. "However, we received a high number of excellent entrants and are excited to showcase all our winners!".

Above: First place winner, edited video category
"This year's entries really showcased some of the incredible marine life of SoCal with the Best in Show photo of two green sea turtles by Ralph Pace. In addition to those rarely seen visitors to our area, we had great entries with Mola Mola, Giant Black Sea Bass, seahorses, leopard sharks, rare nudibranchs and more."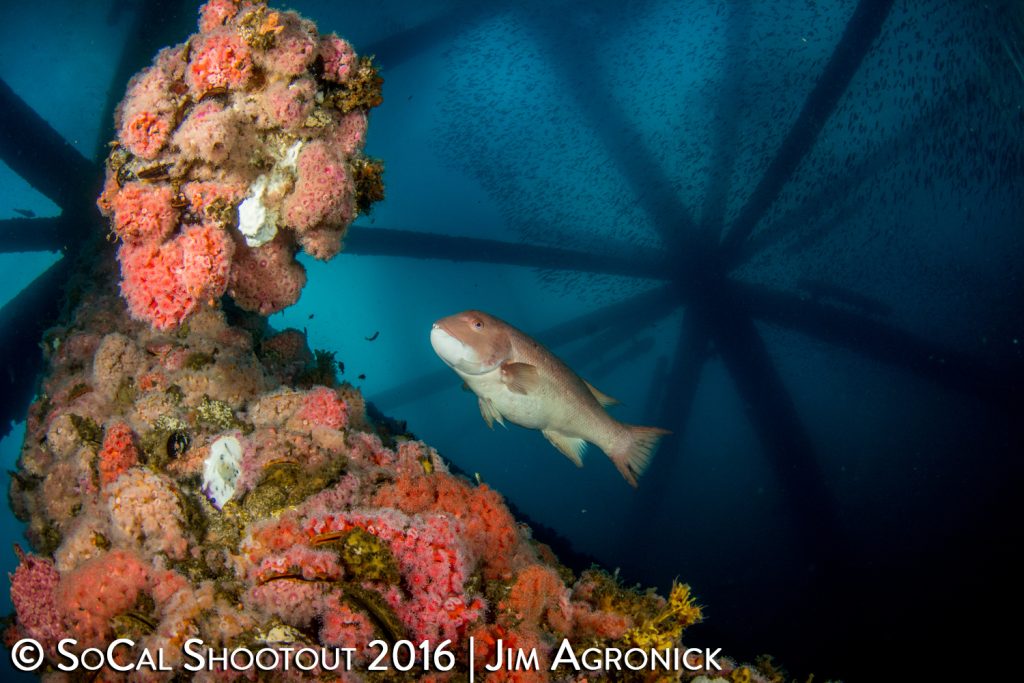 See below for the full list of winners. All winning photos and the prizes won, can be found by clicking here.
Grand prizes include Sea of Cortez liveaboard trips from the Rocio del Mar & Quino El Guardian, Gear certificates from Aquatica Digital, a 7 night stay with Atlantis Resorts, a variety of high end Kraken Video lights from iTorch and a 6 night stay with Atmosphere Resort.
Gold sponsors include a several YS-D2 strobes from Sea & Sea, a diving package from Maluku Divers in Indonesia, several free trip vouchers from Channel Islands Dive Adventures and trip certificates from the Nautilus Explorer Liveaboard. Bluewater Travel will be organizing the winner's trips from their international sponsors. Silver level sponsors include Olympus, Light & Motion, Ikelite, Ultralight, Truth Aquatics, and Beneath the Surface.
A full list of sponsors can be found by clicking here.
About the SoCal Shootout:
The SoCal Shootout is an annual photography competition where some of Southern California's most active underwater photographers strive to capture the best possible photos over a three day period. Major editing is not allowed, so the competition truly tests a photographer's ability to capture stunning imagery in-camera. Bluewater Photo, Southern California's only dedicated underwater photography center, sponsors the event along with many top underwater photography and scuba brands, international resorts and local dive boats – all of which are excited to support the Californian scuba diving community.

BEST IN SHOW – RALPH PACE
(All winning photos and the prizes won, can be found by clicking here.)
OPEN WIDE
1st: RALPH PACE
2nd: ERIK LUKAS
3rd: JIM AGRONICK
4th: MELVIN MONCRIEFF
HM: JIM AGRONICK
HM: RENEE CAPOZZOLA
PORTRAIT  
1st: HELEN BRIERLEY
2nd: CATHY MUELLER
3rd: DESMOND HO
4th: BRUCE SUDWEEKS
HM: DESMOND HO
HM: BRUCE SUDWEEKS
BEHAVIOR
1st: RALPH PACE
2nd: SUSAN SCHEER
3rd: SANDRA DILDINE
4th: Bruce Sudweeks
HM: TIFFANY POON
HM: HELEN BRIERLEY
MACRO    
1st: ERIK LUKAS
2nd: AARON HALSTEAD
3rd: TYLER SCHIFFMAN
4th: MATTHIAS SCHEER
HM: DESMOND HO
HM: JULIE GORDON
COMPACT MACRO
1st: KIMBERLY LANCASTER
2nd: JOHN ERICKSEN
3rd: Mical Ross
HM: JOHN ERICKSEN
COMPACT WIDE 
1st: JOHN ERICKSEN
2nd: MICHAL ROSS
3rd: JOHN ERICKSEN
HM: DEBBIE KARIMOTO
MIRRORLESS WIDE
1st: RENEE CAPOZZOLA
2nd: TIFFANY POON
3rd: SUSAN SCHEER
4th: TIFFANY POON
HM: CHRISTOPHER BOREL
MIRRORLESS MACRO
1st: BRUCE SUDWEEKS
2nd: BRUCE SUDWEEKS
3rd: DESMOND HO
4th: TIFFANY POON
HM: CHRISTOPHER BOREL
EDITED VIDEO   
1st: TODD KORTTE
2nd: ROBERT ARNOLD
UNEDITED VIDEO
1st: DAN MCGANTY
2nd: ROBERT ARNOLD
3rd: DAN MCGANTY