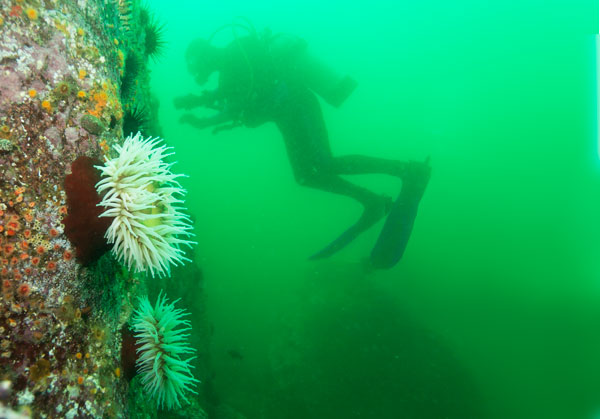 If you're an underwater photographer and would like for your photos to be seen and make a difference, here's one opportunity you might be interested in.
The California Department of Fish and Wildlife is looking for photographers to help them with building a database of photos and videos of California's Marine Protected Areas. All California divers with of any level of underwater photography experience are welcome and encouraged to participate as volunteers.
Angela Edmonds is one of the outreach coordinators for the California Department of Fish and Wildlife on the Marine Protected Area (MPA) Project. She shared with us a bit about the project.
"As an MPA outreach coordinator, I aim to spark interest, inspiration and support for the 139 protected coastal spaces along our coast.
I am constructing a master folder for the MPA network, which will contain imagery and video content from within and around each MPA. I think it is of utmost importance to show the public how vibrant, diverse, alive and unique our MPAs are. I strongly believe the best way to do this is through digital media which can be featured in a variety of ways. Our outreach products are distributed statewide, reaching and inspiring thousands of individuals. As a scientific and recreational diver, I participate in dives within MPA boundaries, often bringing my camera to document what I experience."
The photos that Angela are looking for from California divers will capture the habitat type, monitoring efforts, recreational opportunities, species diversity and abundance within California's MPAs.
For more information about California's Marine Protected Areas and where they are located, please check out this website.
For more information on this project and to participate as a photographer and/or videographer, please contact angela.edmunds@wildlife.ca.gov. All content that is donated to the project will require the photographer to complete a Digital Media Release Agreement.