The 2015 DEMA (Diving Equipment & Marketing Association) dive show kicks off on Tuesday in Orlando, Florida. The 4-day show runs through Saturday, November 7 at the Orange County Convention Center. The show is billed as the world's largest diving trade show in the world, and open to dive and watersports industry professionals.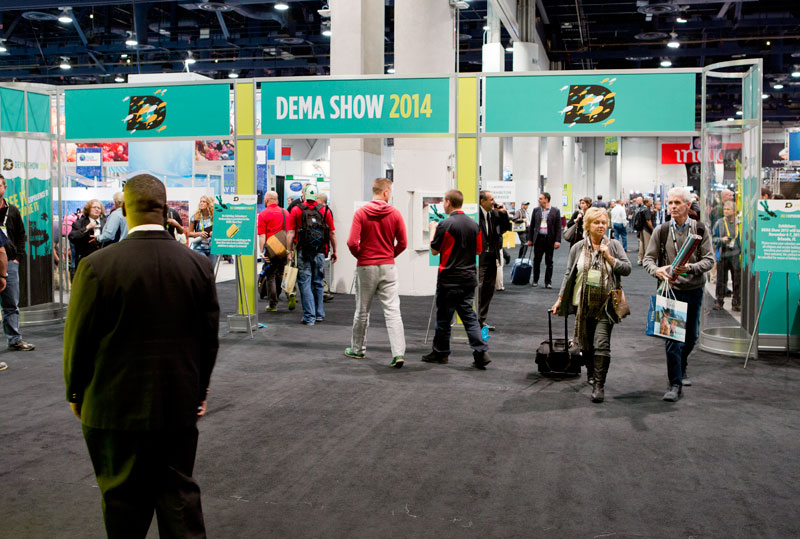 The DEMA show features hundreds of exhibitors by dive equipment manufacturers, educational seminars, training sessions, and travel professionals looking to network and share their new products and services for 2015. Many of the new products seen at the show are making their first appearance and not yet available to the public until next year. (Officially, anyway).
This is where California Diver comes in.
California Diver's Chris Constantine is heading to Orlando to visit the show, and most importantly show you everything he can find that's new, cool, interesting, bizarre, amazing, outrageous, and even some that you may find useful. He'll be visiting each California Diver advertiser and supporter, and while there are a few things off-limits to photography, he'll share everything he can online over the next few days from the show floor. Look each day for new photos and videos from the show and follow California Diver on Facebook and Twitter for the latest updates, beginning Tuesday.
This is where you come in.
It's not a one-sided conversation, though, and we would really like to know what YOU want to see from the show. Interested in what ScubaPro is up to, new lights from Light & Motion, the latest camera gear from Bluewater Photo? Just let us now and we will take a trip to their booth and tell you everything we know. (For a list of exhibitors, click here – then tell us who you would like us to report on). Just email your request or post it in the comments below and we'll give you the lowdown. We may even give away some free stuff, too.
Stay tuned and prepare to enjoy the show – without having to travel to Florida!
– Michael Timms
(Here's a video from last year)