The California Fish and Game Commission ordered a five-year suspension of the license of Pacific Star Sportfishing, Inc., a recreational sportfishing vessel operator located in Temecula, CA . The decision was made following oral arguments heard at the Commission meeting today in Sacramento.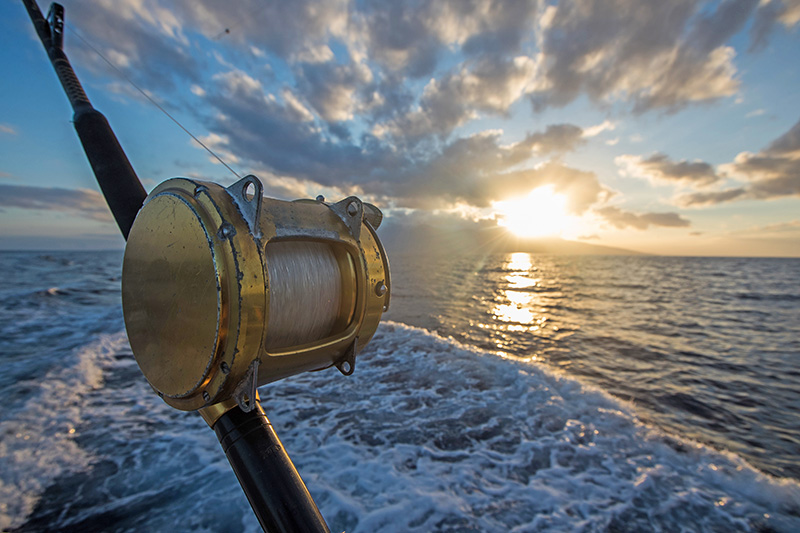 In an undercover operation and subsequent boarding by officers in 2013, California Department of Fish and Wildlife (CDFW) wildlife officers observed 18 violations including poaching within California's marine protected area (MPA) network, exceeding the possession limits of several fish species, using illegal methods to take fish and failing to report accurate counts on logbooks. Based on these violations, CDFW filed an accusation with the Commission against Pacific Star requesting that the Commission suspend this commercial passenger fishing vessel license.
"Illegal take of our marine resources, especially in MPAs, undermines the tireless work of law enforcement, scientists, the public, and fishermen in California," said Commission President Eric Sklar. "The Commission took ample time to review the department's accusation and we hope this serves as a message that we do not take lightly these sorts of violations and will ensure those who are responsible receive the appropriate penalty."
The Commission's decision today follows a two-day hearing in 2017 conducted by an administrative law judge on behalf of the Commission with CDFW and Pacific Star both participating. The judge ultimately proposed that the Commission suspend the license for two years, with only the first 90 days of the suspension taking effect so long as Pacific Star complied with certain terms of probation. The Commission rejected that proposal as inadequate and gave CDFW and Pacific Star each 15 minutes today to argue their positions, resulting in today's suspension.
* * * * * *
Important Note from California Diver:
There are two different businesses operating boats known as "Pacific Star" in Southern California. This story is related to the fishing charter boat, not the commercial dive boat.
"Pacific Star Sportfishing, Inc." is a California corporation with its legal office/mailing address in Temecula.  It operated/operates a vessel known as "Pacific Star" out of Seaforth Landing in San Diego for part of the year and out of Pierpoint Landing in Long Beach for part of the year.  Pacificstarsportfishing.com does not operate dive charters.
"Pacific Star Charters" in San Pedro is owned by Dave and Sonja Harvey and sons. They operate the dive boat known as "Pacific Star" out of 22nd Street Landing in San Pedro.