Regardless of whether you're wearing a wetsuit or drysuit, there's always a need for a towel to dry yourself, your camera gear, and other equipment after the dive. And whether you're diving in a frozen lake or the warmest tropical areas, the need to cover up after the dive is equally important – for both warmth and protection from the sun.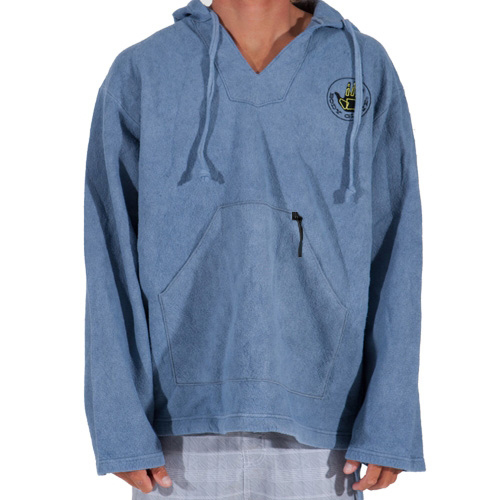 Chammyz is a company that has created a complete line of after-dive wear that accomplishes both, allowing you to dry yourself and equipment and comfortably protecting you from the sun and other elements after the dive. They've also done it with a product that is one of the most environmentally-friendly found anywhere.
The name Chammyz might sound familiar – if you've ever dried a car after washing, you've probably used a Chamois cloth. Chamois leather is a porous leather that is favored for its gentle, non-abrasive composition, and generally made from the skin of the mountain sheep (chamois). The Chammyz company uses an alternate, environmentally-friendly method to create a super-absorbent and soft, comfortable fabric using wood byproducts and wood fiber waste, most of which normally would end up in landfills. As a result, their proprietary cloth is 100% viscose fleece which absorbs and evaporates water, dries rapidly, is breathable, lightweight, and also blocks UVA and UVB rays, equal to 50+ SPF sunscreen.
We recently met up with Chammyz Jodi Munro where he introduced us to Chammyz and their line of products. Check it out:
In addition to their scuba diving product line, Chammyz offers products specially designed for surfing, swimming, boating, camping, and other outdoor uses. They even have products for pets (after all, they are made with bark!).
Chammyz gear is very versatile, comfortable, and environmentally friendly. They're also strong supporters of many non-profits and environmentally-conscious organizations such as DiveHeart which is a big plus in our book.
For more information on Chammyz and to see their line of products, visit their website at Chammyz.com.
.
.