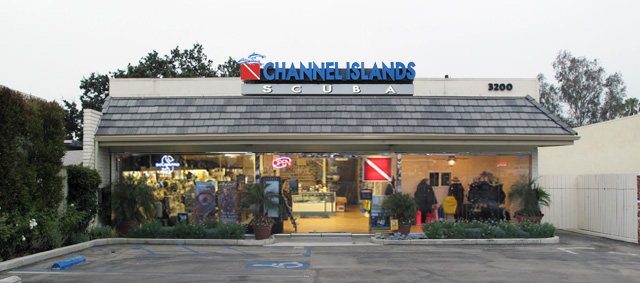 Channel Islands Scuba has changed ownership and has moved to a new location at 2955 E. Hillcrest Drive, Ste. 101, Thousand Oaks.
Mike Schechter, who has been diving with Channel Islands Scuba for the last five years, recently took over the shop from the previous owner, Chris Emch. The shop was originally founded in 1988 by Mike Dahan.
Other staff at Channel Islands Scuba includes Tim Coates (Instructor/Sales), Jay Fischer (Instructor/Sales), Darrell Walker (Instructor & Boat Captain), Larry Gould (Instructor), Wayne Behrend (Divemaster), Kevin Augarten (Divemaster), Derek Dotson (Divemaster/Boat Captain/Sales), Ron Sharpshair (Divemaster) and Doak Smith (Divemaster/Sales). The store has been providing scuba instruction and equipment since 1988.
Channel Islands Scuba provides scuba certification through Divemaster ratings, dive excursions local and abroad, equipment service and repair, on-site air and nitrox fills, and top-of-the-line dive equipment. They also have their own dive club.
For more information, call (805) 230-9995, visit www.cisdivers.com, or visit them on Facebook at http://www.facebook.com/ChannelIslandsScuba.