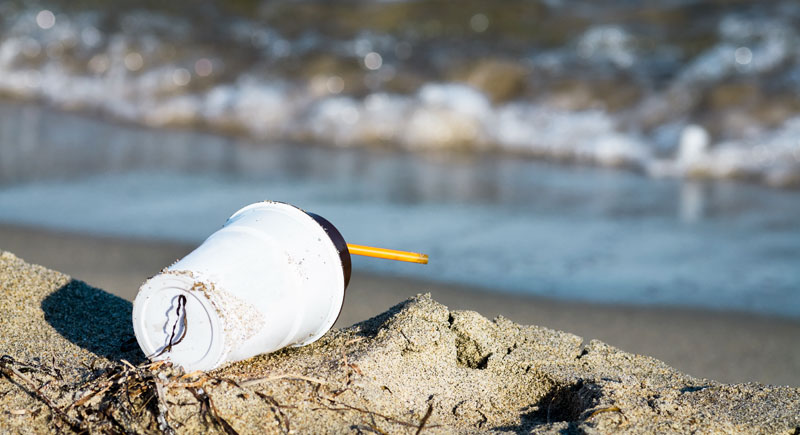 Every year, on the third Saturday in September, people join together at sites all over California to take part in the State's largest volunteer event,
California Coastal Cleanup Day
. Last year nearly 67,000 volunteers removed more than 1,190,000 pounds of trash and recyclables from California's beaches, lakes, and waterways.
The Coastal Cleanup event is a great time for families, friends, coworkers, scout troops, school groups, service clubs, and individuals come together and share their appreciation of California's fabulous coast and waterways. The event is part of the International Coastal Cleanup, organized by the 
Ocean Conservancy
– the largest volunteer event on the planet.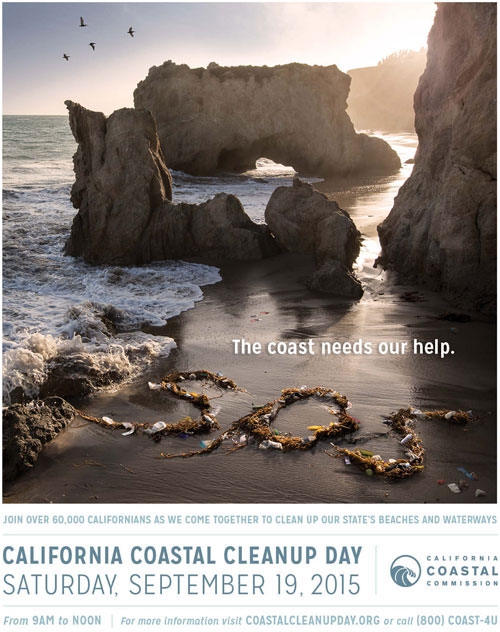 Vast amounts of plastic debris litter the world's oceans causing all manner of harm, and most of this debris comes from land. Our beaches are collecting spots for trash from city streets and highways. Trash travels – via inland waterways, storm drains, sewers, and on the wind, and eventually ends up on the coast. If not removed, this debris will end up in the ocean. Beach cleanups are a last line of defense – to prevent debris from causing harm to our oceans, to wildlife, to our coastal economies.
This is where you come in.
Regardless of where you live in California, you can participate in helping to clean our waters and help improve the ocean's health. There are a wide range of cleanup activities slated throughout the state, and many opportunities to participate.
If you're a scout leader, teacher, educator, or other group leader, helpful instructions on how you can conduct a group cleanup event can be
found here
.
If you're a community member who wants to be involved in a cleanup event in your area, there are literally hundreds of cleanup events being held statewide. To view an interactive map of all activities,
click here
, or click on the image below: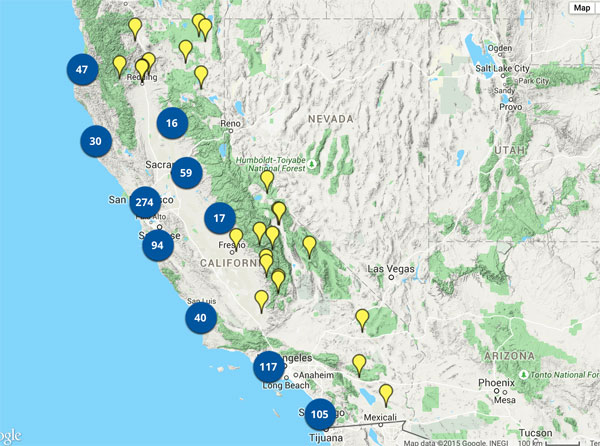 Get out there and join thousands of others, make some new friends, and help our oceans out next weekend!