Mike Haber and Mike Mesgleski, both professional photographers, offer their Digital Photo courses exclusively aboard Aggressor Fleet and Dancer Fleet LiveAboard Yachts. They will put their 40 years of extensive knowledge to help you create spectacular underwater images and that make underwater photography easy!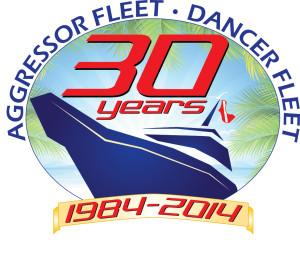 Onboard an Aggressor & Dancer Fleet Photo Workshop charter, their yachts are transformed into floating digital studios where the team conducts daily group presentations in the salon and then works one-on-one with you and your camera or video equipment.
Underwater Mike & Mike will assist you with setting up shots, checking composition, and finding subjects.  From digital point and shoot cameras to housed digital SLR cameras to housed digital video systems, they will help you get the perfect shot.
DIGITAL PHOTO WORKSHOPS
Wind Dancer, Cocos Island
October 26, 2013 (10 nights)
Tropic Dancer, Palau
March 6, 2014 (10 nights)
Cayman Aggressor IV
Turks & Caicos Aggressor II
Belize Aggressor III
Carib Dancer, Bahamas
July 12, 2014 (7 nights – Tiger Beach)
Galapagos Aggressor
August 7, 2014 (7 nights)
Carib Dancer, Bahamas
September 13, 2014 (10 nights)
Komodo Dancer, Indonesia
November 3, 2014 (10 nights)
More itineraries at www.aggressor.com
Read what some past students have to say
"They go above and beyond to ensure each student gets the very best U/W photos possible. You just can't find more knowledgeable teachers!" Christine Weidt
"I was with Jim Church on his first Cayman Aggressor trip and have been with Mike and Mike since they began hosting their own photo charters. It is so much fun!" Stew Bakst
As the longest operating and largest organization of liveaboard adventure cruises in the world, the combined knowledge, resources, experience, and technical expertise of Aggressor Fleet and Dancer Fleet are all focused on delivering a safe adventure you will remember for a lifetime on each and every cruise.
Visit www.aggressor.com and www.dancerfleet.com for specific yacht and destination information. Email: info@liveaboardfleet.com or call 1-800-348-2628 or 1-706-993-2531 for your booking today.