The 2012 Dive and Travel Expo is coming to Northern California May 12-13, 2012.
This 1st annual diving event focuses on scuba diving and the scuba diving industry. This year's event will host 50+ free seminars on everything from underwater photography to first aid with the Divers Alert Network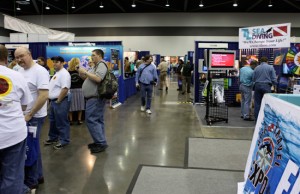 (DAN). Visitors will be able to meet guest speakers from all over the country as they present talks on honing your diving skills, great new innovations and inspiring divers and non-divers alike. The show is open to the public, and is a great way to see the latest dive gear available, meet factory representatives, and expand your diving knowledge.
There will also be 140+ exciting exhibit booths to explore. Vendors from all over the world will be available to answer questions as well as introduce divers to the latest in scuba diving. Visitors will see brand new diving businesses alongside industry standards like Oceanic and White's. There will also be booths manned by industry organizations such as PADI and NAUI.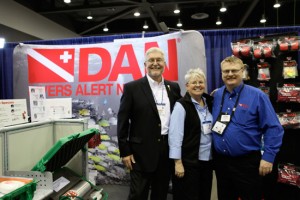 Since the show takes place on Mother's Day Weekend, the Dive & Expo has decided to help out a great cause. All admissions fees from tickets sold to on Sunday to women will go to Dive for a Cure, which provides funding to OHSU Knight Cancer Institute for breast cancer research.
Perhaps best of all, California Diver Magazine will be there! Come by our booth and say hello and share your upcoming dive adventures with us, pick up one of our latest issues, and meet our staff.
For more information on the show, click here.