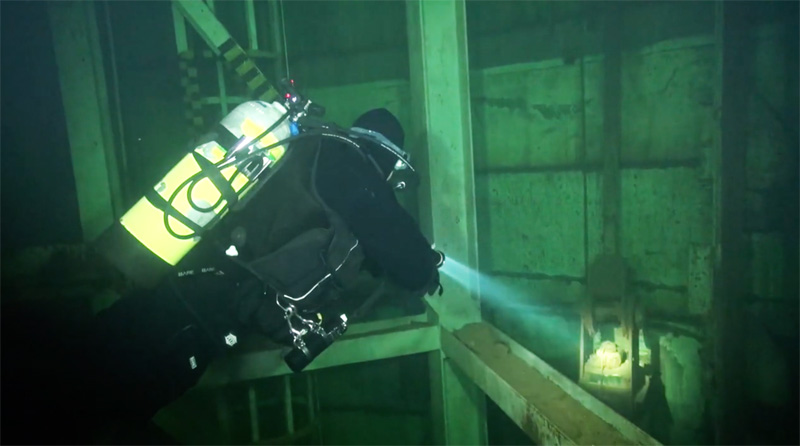 With 2015 just hours away, you may be starting – or finalizing – your list of adventures for the coming year. This may or may not include some new diving destinations, but if it does, here's one of the most unique dives available to scuba divers: scuba diving in a missile silo.
PADI Master Scuba Diver Darryl Jensen recently shot this video of his experience diving the Titan I Nuclear Missile Complex in Washington State. To dive here, an advanced diving certification is required, and the dive is available year-round. Check it out:
The dive site is located near Royal City, WA and dives are led by Undersea Adventures (you can visit their website here for full information). 2 tank dives are $145.00, and for $60 more you can add a missile silo specialty certification. 

Thermonuclear warhead not included.
.