Words and Photos by Todd Aki, independent contributor
The Breakwater in Monterey is a well-known dive spot where many new divers complete their open water checkout dives – and for good reason. It's well protected from ocean swells, making it possible to dive almost every day of the year. It's gently sloping, sandy shoreline provides an easy entry and exit, and underwater, the slope continues a gradual descent to a maximum depth of 40-50 feet.  Access is easy as well – park your car in the bottom parking lot and it's a 20 yard walk to the water, or about 75 yards to the dive shop to refill your tanks or rent gear. But don't let this "beginners" dive site fool you. If you look closer, you will be amazed at what can be found here.
Also known as San Carlos Beach, the Breakwater is less than one mile south of the Monterey Bay Aquarium. Although there are many metered parking spaces (strictly enforced), on the weekends, it's a good idea to arrive early, as both upper and lower parking lots fill up quickly. The lower parking lot is the prime spot to park as it is nearer to the shoreline, restrooms with the hot shower, and the dive shop. There are two restrooms on either side of the beach, however the restroom at the base of the breakwater has the coin operated, hot shower.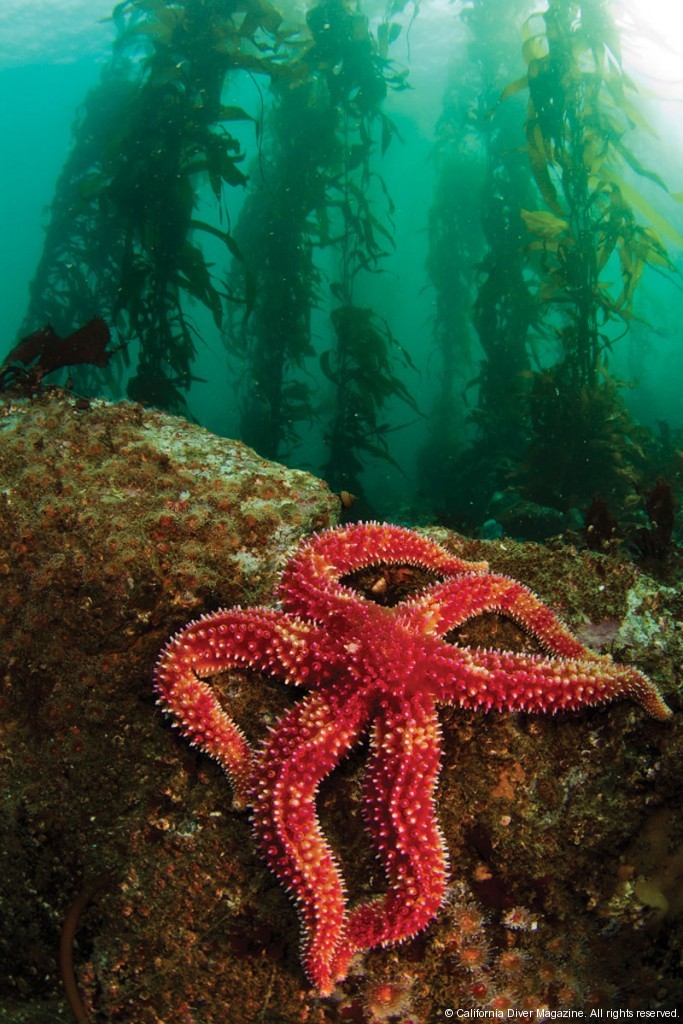 As you enter the water, towards the left side of the beach, is a spot called The Metridium Fields, named after all the beautiful, large metridium anemones present.  These anemones resemble overgrown, albino cauliflower. It's a moderately long surface swim and finding it can be difficult, so it would be best to dive it with someone familiar with the area who can help you locate this area.
For the navigationally challenged, diving along the breakwater itself could not be any easier.  Surface swim out along the breakwater until you are adjacent to the number 7 written on the breakwater, start your descent, and simply swim out, keeping the breakwater on your right. Midway through the dive, turn around and keep the breakwater on your left.  Going out at a depth where the sand meets the breakwater and returning at the shallower part of the wall will give you a good variety of things to see. Carrying a knife while diving here would not be a bad idea, as people often fish from the breakwater.
For the photographer, shooting macro is a safe bet as visibility is typically 10-15 feet.  Luckily, this site is rich with macro subjects.  It would be difficult, if not impossible, to do a dive here and NOT see a nudibranch.  There are a tremendous variety of nudibranchs with different species showing up at different times of the year here. Other common macro subjects include shrimp, crab, shells, numerous different small fish and even octopus, although they are definitely more common at night.  Some days, visibility may increase to 30+ feet making wide angle shots of kelp, metridium and other anemones, star fish, jelly fish, sun stars, sea lions, seals, otters or even mola mola possible.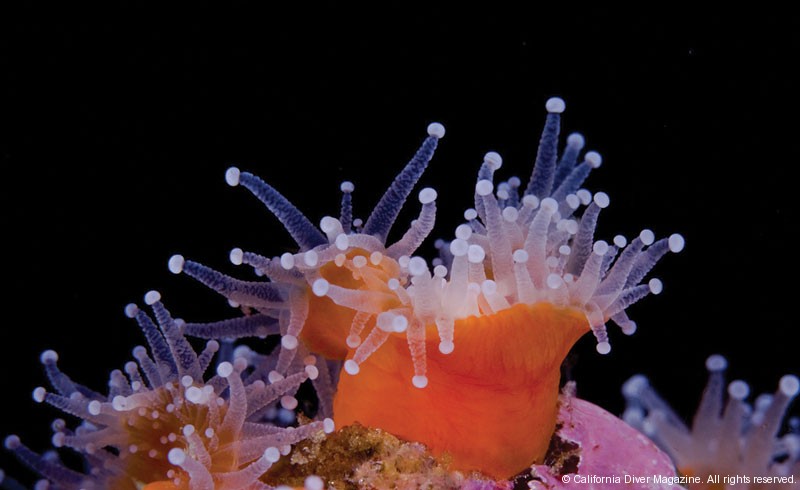 The Breakwater in Monterey may be the place where you first learned to dive, but that doesn't mean you should stop diving it after you get certified. There's enough life here for literally dozens of dives, and some incredible photo opportunities for all levels of divers.
---
Words and Photos by Todd Aki, independent contributor

---
Dive Resources:
Dive shops close to the Monterey Breakwater:
Aquarius Dive Shop
Glenn's Aquarius II Dive Shop
Bamboo Reef
Seven Seas Scuba
---