Each April 2nd, Autism Speaks celebrates the start of its signature campaign Light It Up Blue in recognition of UN sanctioned World Autism Awareness Day and April, World Autism Month. This year, DryCase is releasing their new Basin Waterproof Backpack in the month of April to increase understanding and acceptance and further support people with autism. A portion of proceeds from the sales of each Basin Waterproof bacpack will benefit children with autism by helping to send them to the Surfers Healing surf camp.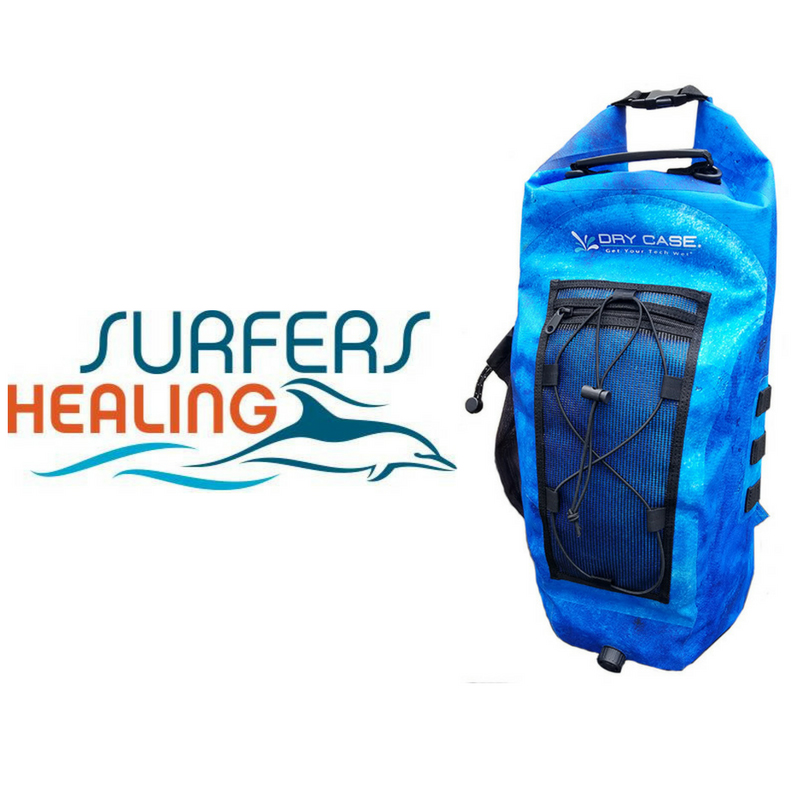 Surfers Healing's mission is to enrich the lives of people living with autism by exposing them to the unique experience of surfing all over the world.
The Basin Moonwater Backpack is a 100% waterproof deck and board bag that can be used for any outdoor activity. With the mounted suction cups provided, you can attach the Basin to your SUP board or kayak allowing you to carry personal items such as your cell phone, tablet, camera, towels and more on your paddle adventure. The Basin features a two way purge valve located on the bottom of the bag allowing you to squeeze out any air trapped inside or fill the bag with air to make it float. The two-way valve even doubles as a draining tool if you want to fill it with ice and use the backpack as a portable water-cooler! Simply roll down the top closure and secure it shut to ensure that your bag is ready for the water.
The Moonwater Adventure Backpack retails at $120.00 and is available for pre-orders online. For more information about ordering a Moonwater, contact your local dealer or the sales department at sales@drycase.com or call 1-800-6000-DRY.