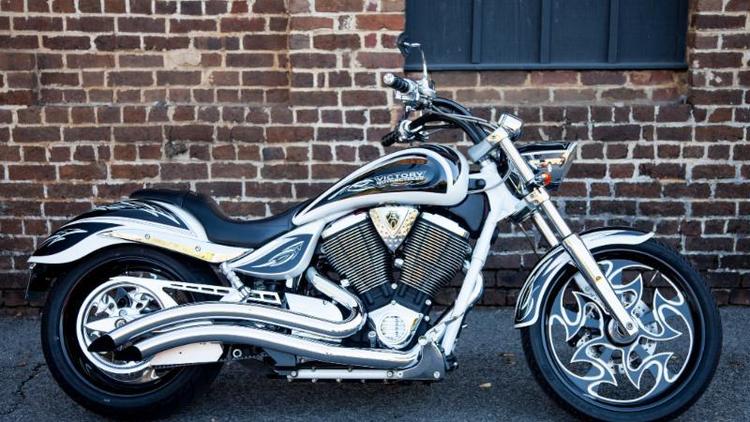 Illinois-based nonprofit Diveheart works to build confidence, independence and self-esteem in children, adults and veterans of all abilities through scuba diving, scuba therapy and related activities. They're a great organization who is using scuba diving to make a difference in the world, and the experiences they're providing is nothing short of remarkable.
Diveheart is raising funds for their programs with a drawing this summer for a beautiful, one-of-a-kind custom built motorcycle designed by American motorcycle designer Cory Ness. The motorcycle, built by Victory, is valued at $18,000 and was generously donated to Diveheart by Dean Hempel (formerly of Ocean Divers).
Tickets are $20 each or 6 for $100. The drawing will be held at the 2016 Victor Motor Cycle Rally in Townsend, Tennessee on July 17, 2016. Winner does not need to be present.
Tickets can be purchased online by going to http://www.classy.org/victorydrawing. Tickets are available now until July 11th.
About Diveheart
Diveheart has amazing stories of hope and healing that show the benefits of scuba diving for individuals of all abilities. Parents of children with disabilities and family members of veterans and others with disabilities are many times unaware of the healing power of zero gravity. Diveheart hopes not only to build confidence, independence and self esteem through scuba diving, but also hopes to instill the can-do spirit in its participants of all ages and abilities.