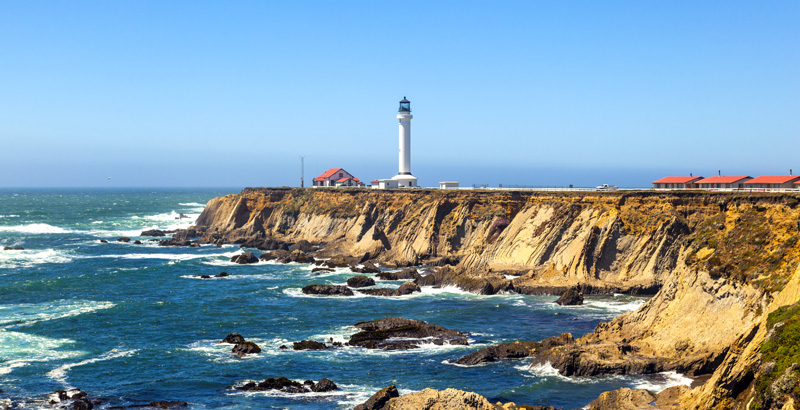 The final weekend of 2015 abalone season ended with what will hopefully be its final 2015 fatality.
On Saturday afternoon, Eric Stine, 58, from Vallejo was diving about a quarter mile north of the Point Arena lighthouse when he reportedly became separated from his buddy. His buddy returned to shore and called 911 to report him missing, and Deputies were called to the 45000 block of Light House Road around 7:15 p.m.
A search began immediately and included the sheriff's office, the U.S. Coast Guard, California State Parks and the California Departmentof Fish and Wildlife. Using boats and helicopters to comb the area, they came up empty handed Saturday night. On Sunday morning, rescue crews were able to locate Stine, Lt. Greg Stefani, a spokesman for the Mendocino County Sheriff's Office, said in a statement.
His diving partner, an unidentified man also from Vallejo, told investigators that he and Stine began diving for abalone around 2:45 p.m. in front of the Point Arena Lighthouse. Stine's friend finished first and got out of the water, then noticed his partner was no where in sight and that it was starting to get dark, prompting him to call 911.
Officials were waiting for the results of an autopsy to determine the exact cause of his death.
Editor's note: Most dive publications do not report fatalities, however we feel that in certain cases it's important to share these incidents as a way to help other divers make better decisions and stay safer in the water. We would of course prefer that there are no dive accidents or fatalities, however we can learn to be better safer divers ourselves if we learn and understand what took place with these divers in questions. If you have any feedback on our approach to this, please share in the comments below or drop us an email at info@californiadiver.com. Thanks.