The annual DEMA (Dive Equipment and Marketing Association) show is being held now in Orlando, Florida. More than 600 exhibitors are displaying their products, travel opportunities and training programs to industry professionals. The show is not open to the public (but we're here to share with you all the good stuff).
Below are some photos and product briefs from the show today (Thursday).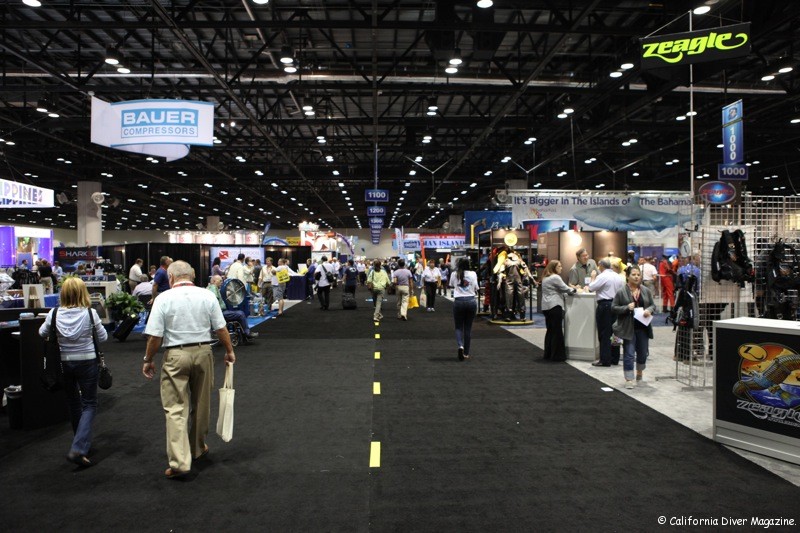 The show floor at the Orlando Convention Center is huge! There are more than 600 companies here, and over 1,000 booths. An estimated 10,000 people will be attending the show this week.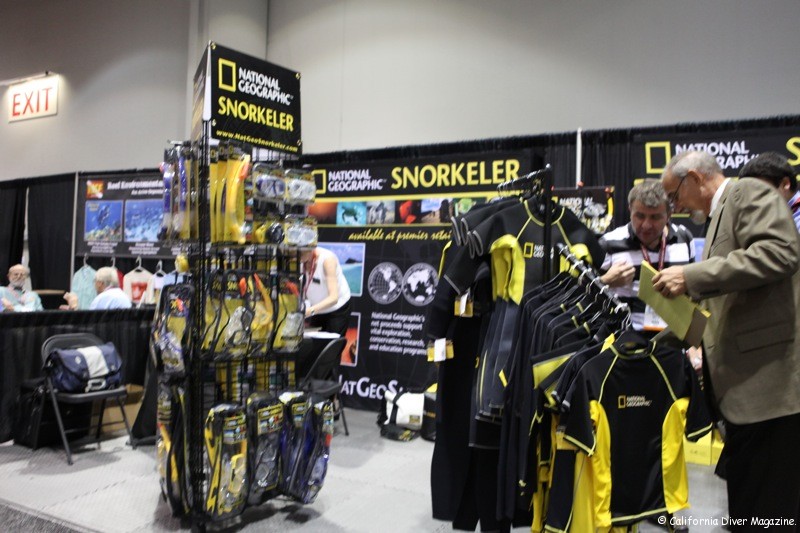 National Geographic displays their own line of recreational dive and snorkel gear. Sporting the classic yellow and black color scheme of the organization, the gear is available at dive retailers across the country. National Geographic has also teamed with PADI for a special National Geographic Diver Certification, available at PADI training centers. All of National Geographic's net proceeds from the PADI National Geographic Diver program supports exploration, conservation, research, and education.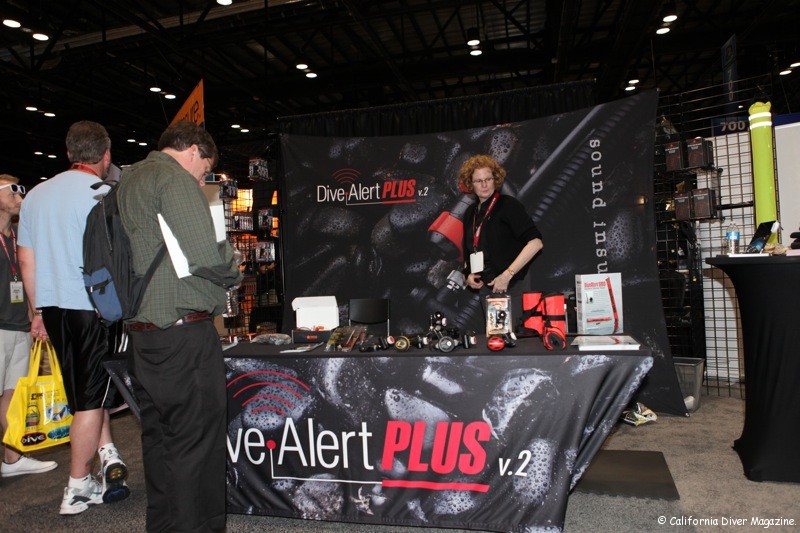 Dave Hancock and his team from Dive Alert are here, showing off their latest Dive Alert Plus. They are also the U.S. Distributor for the cool new Nautilus Lifeline GPS VHF Radio for divers. Every diver (especially those diving off boats) needs a Dive Alert – I've had one since 1994 and have one with me on every dive. The newer PLUS unit also has the ability to alert other divers underwater as well as on the surface.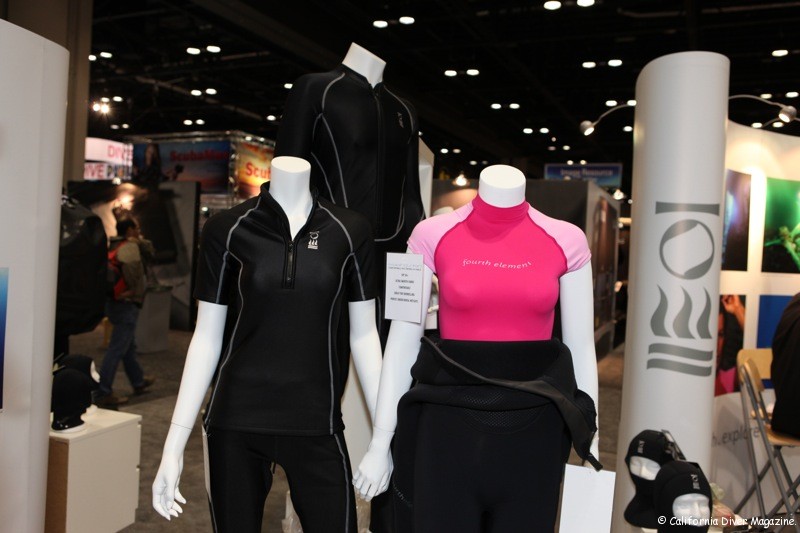 Michelle from Fourth Element showed me the latest in thermal protection, including their Halo 3D line. Unlike many drysuit undergarments, the 3D has strategically placed insulation panels for maximum warmth with minimal positive buoyancy. The Fourth Element gear is not just practical – their design and features are also stylish (and check out their logo)!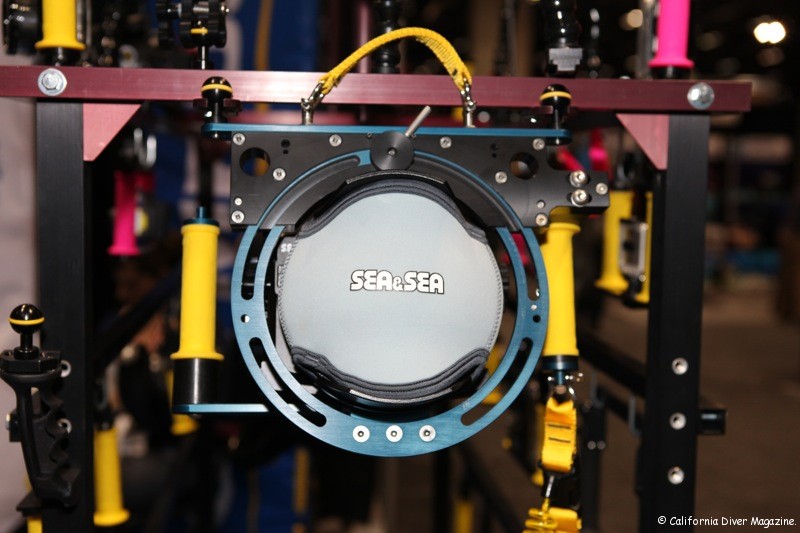 Shawn Gibbs of Beneath The Surface showed me his new large pivot tray at the show. The tray is made for the Sea & Sea housings for full-frame SLR, and allows the user to rotate the camera from landscape to portrait orientation without changing the position of your strobes. It weighs 1lb, 9oz in freshwater (without the housing) and will retail $479. It will be available after Christmas. Visit their website to see their other products and place your order for this tray now.
.
More to come…check back soon!
---