On the second day of the DEMA (Dive Equipment and Marketing Association) show at the Sands Convention Center in Las Vegas, we had the opportunity to visit with many manufacturers and organizations, see some interesting and innovative scuba diving gear, chat with some of our writers and photographers who have contributed to California Diver in the past, and met a few new friends along the way. Here's a look at some more things we thought you might find interesting from the show:
Teens 4 Oceans
Representatives were on hand at the Teens 4 Oceans booth.  Teens 4 Oceans supports research through a student-researcher mentorships. Through every step of their projects—from writing a project proposals, fundraising, collecting data and communicating with films, blogging and presentations—students find ways to get involved and make a difference.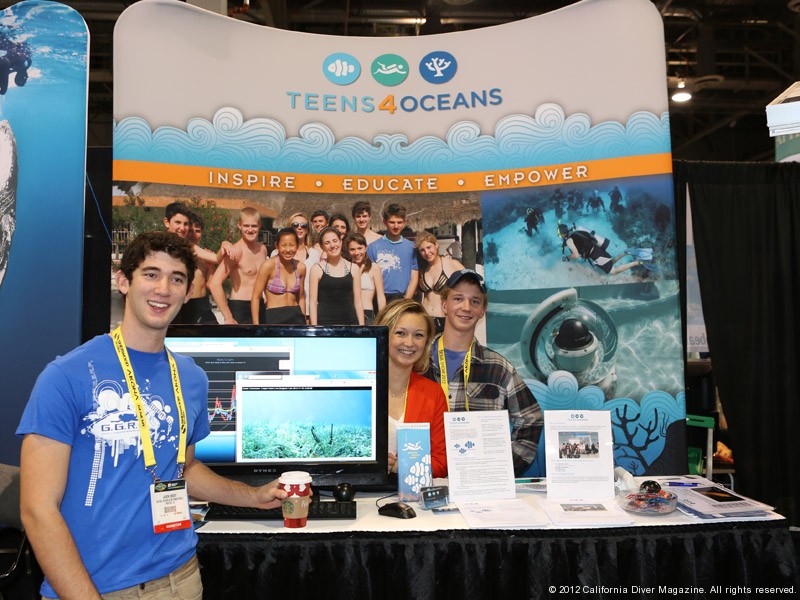 Teens 4 Oceans helped bring the live underwater webcam at Anacapa island to us, and they have other underwater webcams in place on Cayman Island and Reef Cams on the Undersea Habitat at Key Largo, Florida. Their custom-built underwater camera system (like the one at Anacapa) was also on hand: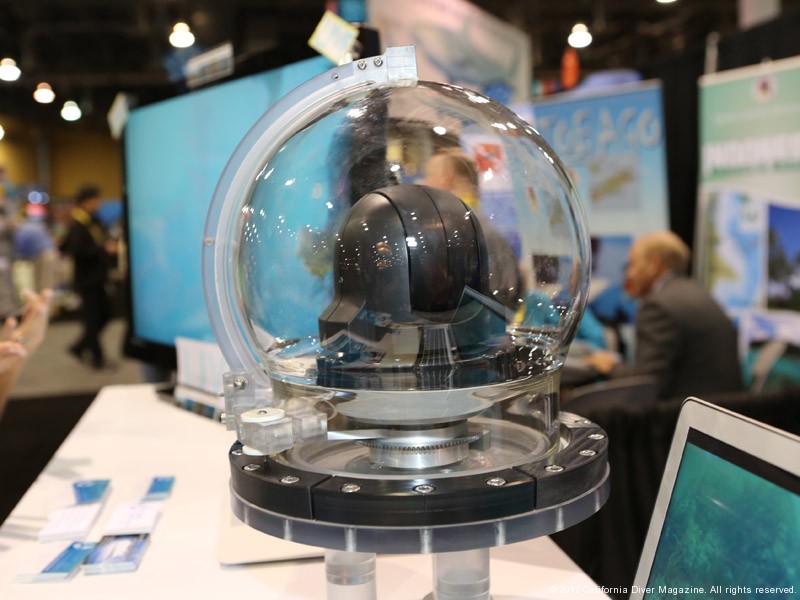 The camera features a continuously orbiting wiper which keeps the globe free of algae and animal life and is completely controllable by internet users (with access permission). They also have a new partnership with a group called Ocean Classrooms, which plans to offer complete oceanography courses to classrooms across the U.S.
Casio Logosease
Casio is jumping into the diving scene with a new underwater communication device for scuba divers called the Logosease. The Logosease is a small, compact transmitter and receiver unit in development that mounts on your mask strap and uses bone conduction to pick up your voice as words are spoken (while wearing a standard regulator). Your voice is then transmitted to another Logosease unit, which receives the signals and allows the other diver to hear the words. There are no microphones or speakers involved – the unit rests against your head, and using bone conduction, you can hear what your buddy is saying. The system is still in the testing phase, and Casio hopes to have it available on the market in 2013. It will retail for approx. $1,000 per unit.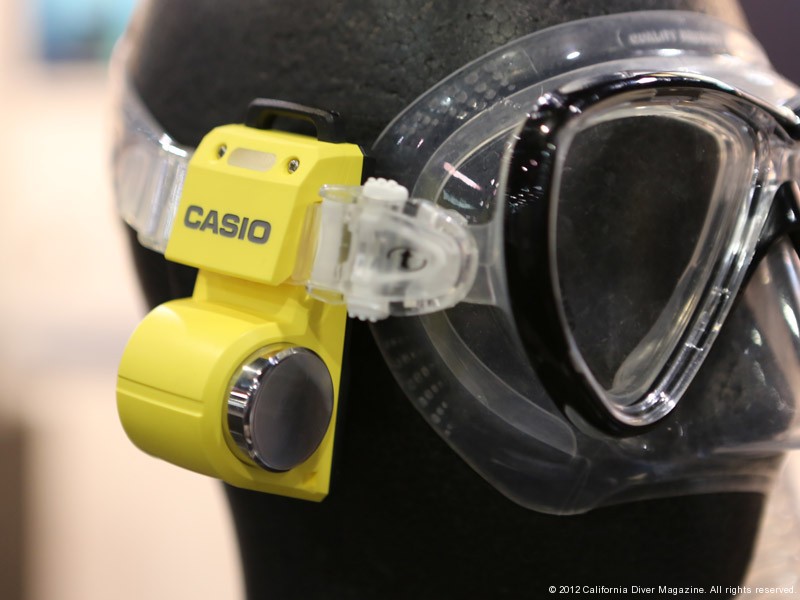 Casio had a video on display which showed the Logosease units in action. Speaking through a regulator, the voices are somewhat muffled, and the unit will not work well for divers wearing a hood (since it has to be in contact with your skull). A custom hood is being developed to help make this available to cold water divers. On the plus side: it's very compact, self-contained, and easy to operate. Again, this product is still in development and may change before it hits the market.
Intova's New 10,000 Lumen Dive Light
Hawaii-based Intova is known for making the toughest lights available, and they're launching a new dive light that kicks out an amazing 10,000 lumens of light. The Terranova dive light is powered by 12 Cree LED lights, a lithium ion rechargeable battery, and also has a proprietary reflector. The housing is anodized aluminum and looks indestructible. The light can be used at 100%, 30%, or as a strobe, is waterproof to 400 feet, and will retail for $480 – not bad for the brightest – and very cool looking – light on the market.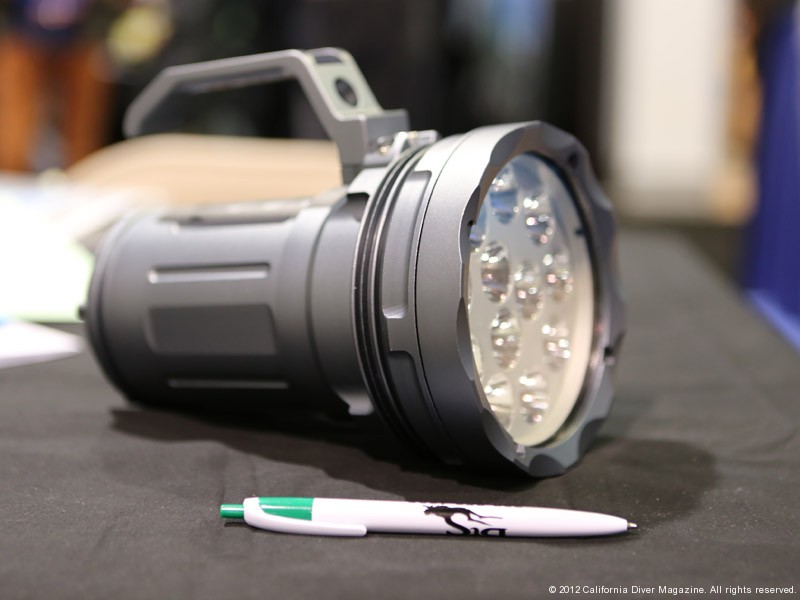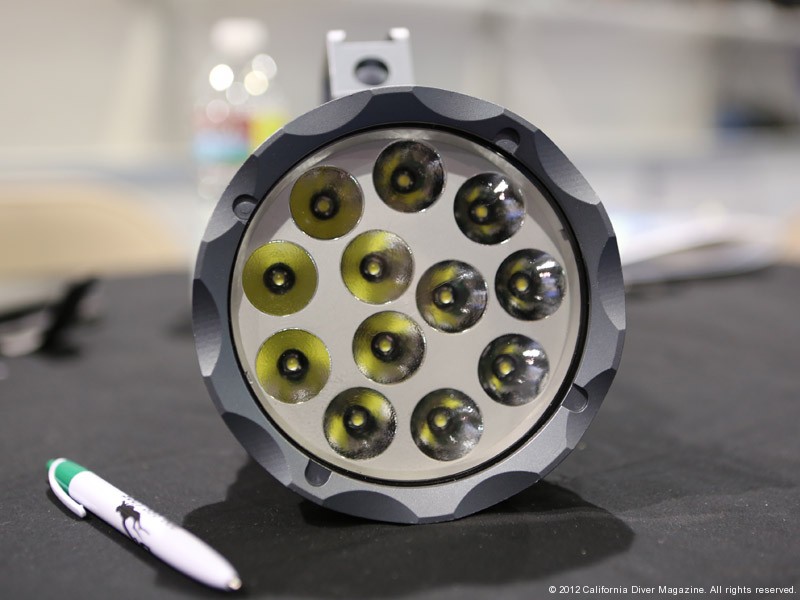 Look for this amazing light in 2013. You can visit Intova's website here to see the other products they offer.
DiverGuard Power Inflator System
The DiverGuard is another new product aimed at improving dive safety, this time by automatically controlling the buoyancy of a distressed diver.
The DiverGuard looks like an oversized power inflator that fits on your BC inflator hose. It contains a microprocessor, powered by a 9 volt battery, and senses the change in airflow when a diver hyperventilates or stops breathing underwater. When this happens, it activates a loud, audible alarm and light, and if the diver fails to press a button to turn the alarm off, the DiverGuard begins inflating the BC, bringing the diver to the surface.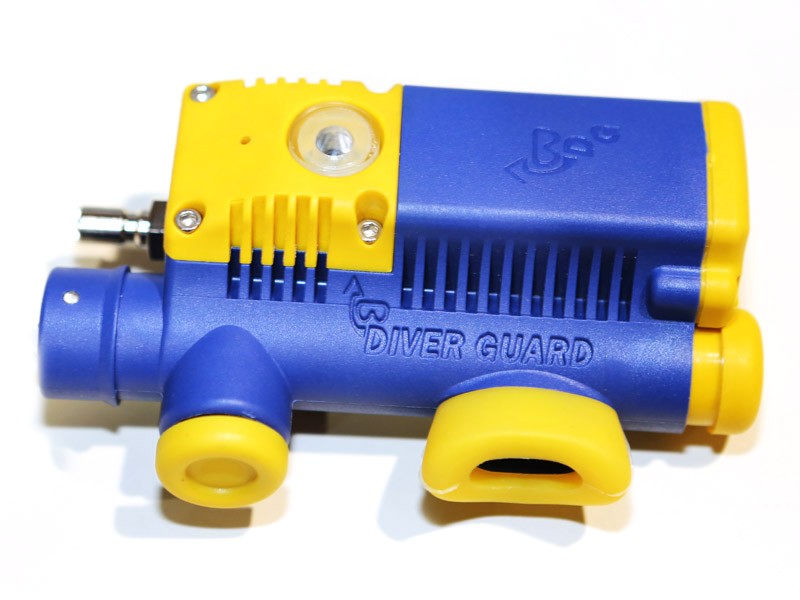 The DiverGuard will retail at between $299-$349 and will hopefully be available by the end of February, 2013. For more information, visit the manufacturer's website by clicking here.
DUI's Blue Heat
DUI has spent several years developing a battery-powered heater system, and the finished unit was on display at DEMA. The Blue Heat system uses stainless steel microwire panels in the torso area – chest and back – to warm the diver inside their drysuit, and can provide heat up to 120 degrees.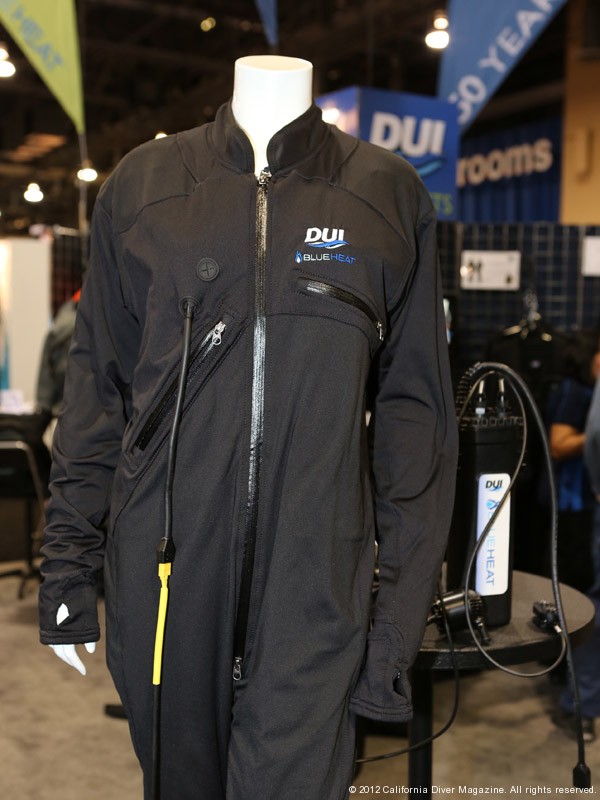 The electrical system is completely safe, comfortably heating the diver at 6.8 volts – not enough to cause any electrical shock, even if the suit is flooded. A handheld remote control unit allows the diver to change the heat settings during the dive at 3 power settings – 50%, 75%, and 100%, and also allows the diver to see how much charge is left in the battery. Optionally, heated gloves and foot units can be added to keep those warm as well. The heating levels can also be separated into 2 zones, so the diver can have their hands and feet at full power and their torso at 75%, for example – a nice feature.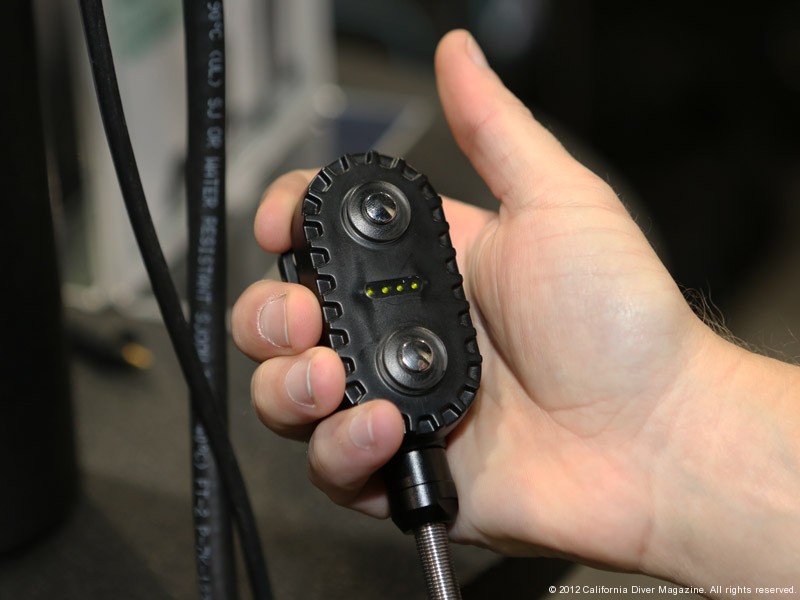 The battery pack for the Blue Heat system can be worn mounted to your tank or belt and is 1.2 pounds negative in saltwater. Accessory ports on the battery pack will allow the diver to add a dive light or other accessory to it, and multiple battery packs can be connected together for longer heating time, for technical diving, cave diving, etc.
The Blue Heat system, which includes the Liner, SBS – Smart Battery System & Controller, Port & Charger retails for $2,999. Heated gloves and socks are available as accessories at $299 for each set. For more information, visit DUI's website here.
SeaLife Fisheye Wide Angle Lens
If you own a SeaLife camera, you'll definitely want to check this out. They've just released a new Fisheye lens that increases your camera's field of view by 80%, is waterproof to 200 feet, and can be safely removed and replaced while underwater. On the Sealife DC1400 camera, the wide angle lens gives the camera an effective 16mm focal length.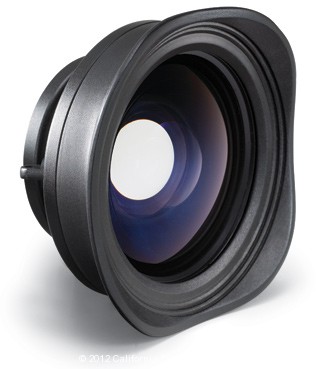 When not being used on the camera, the Fisheye can be mounted to the included Lens Dock under the Digital Pro Flash or their photo/video light. and there is a lanyard that attaches to the camera to ensure you don't lose it. It can also be used on the surface for landscape photography, or anywhere where a wider field of view is needed. It works equally well when shooting video.
The lens is in stock and ready to ship and has an MSRP of $299.95, and it is backed by a one-year limited warranty. For more information on the SeaLife Wide Angle Fisheye, visit their website by clicking here.
Finally, here are a few more photos from the DEMA Show: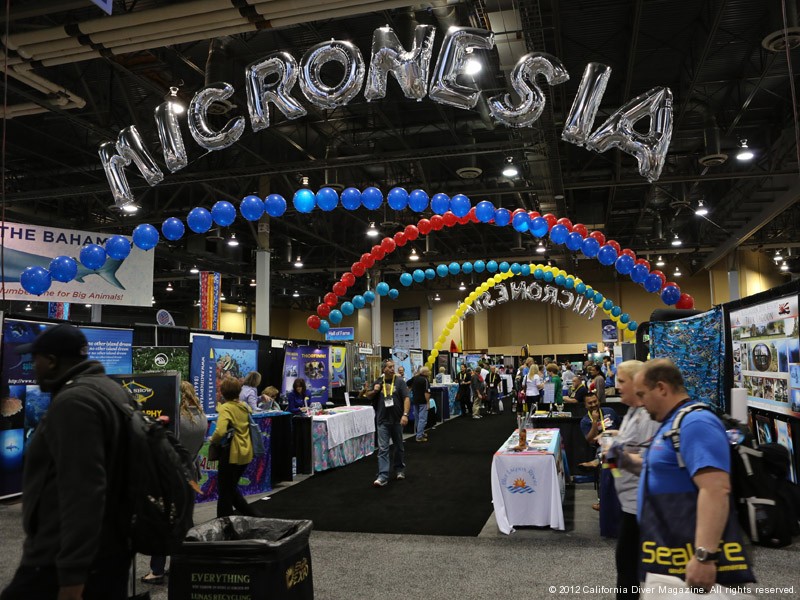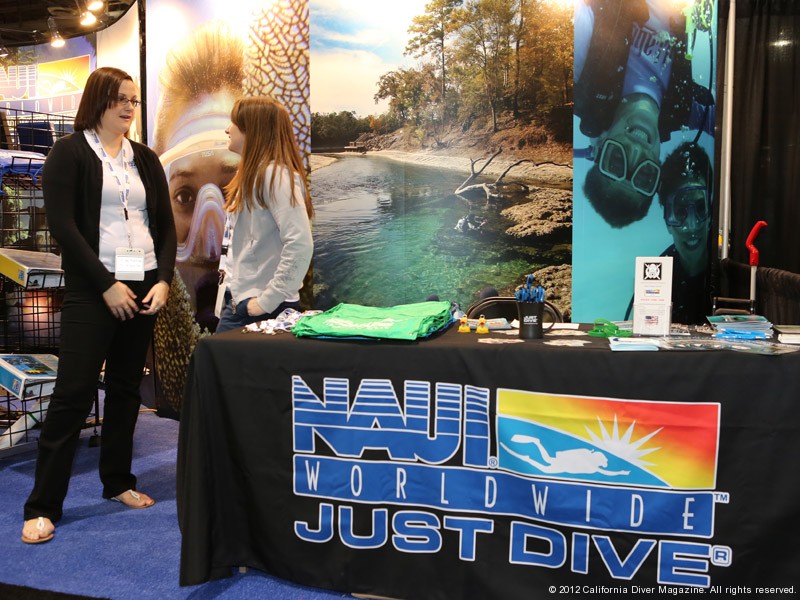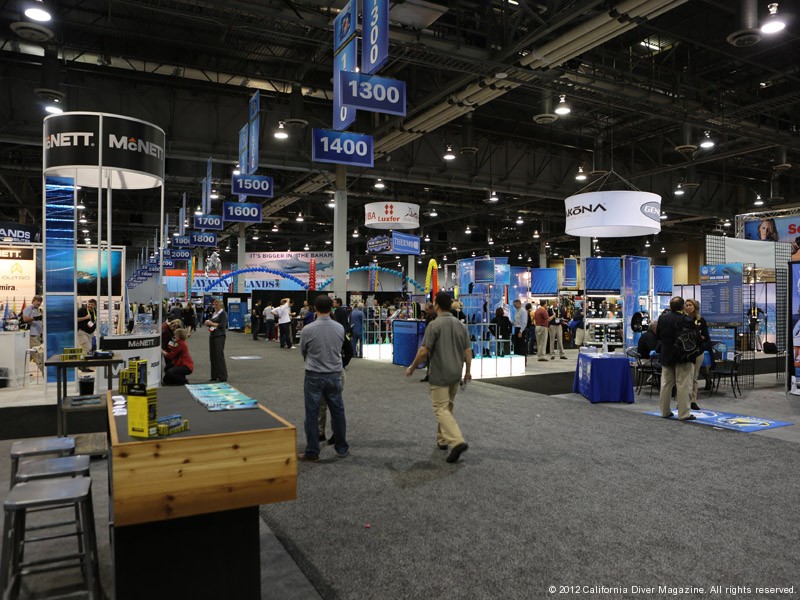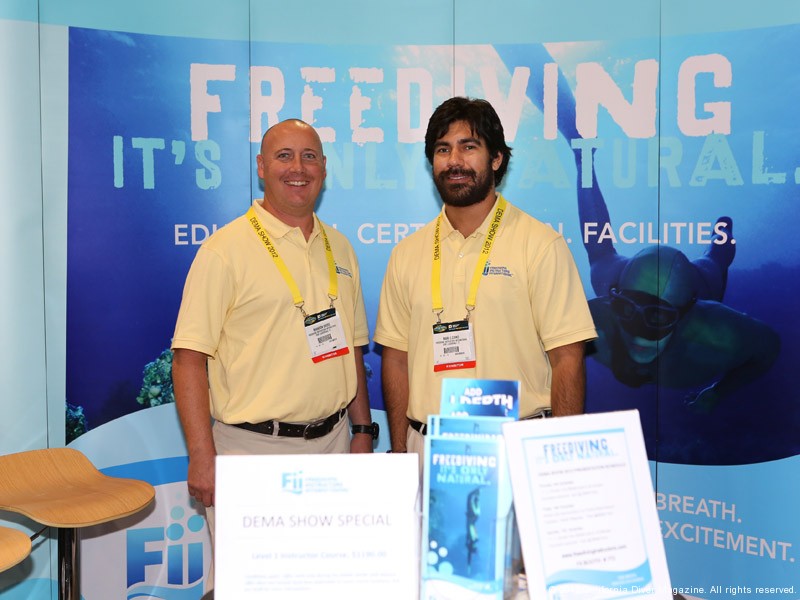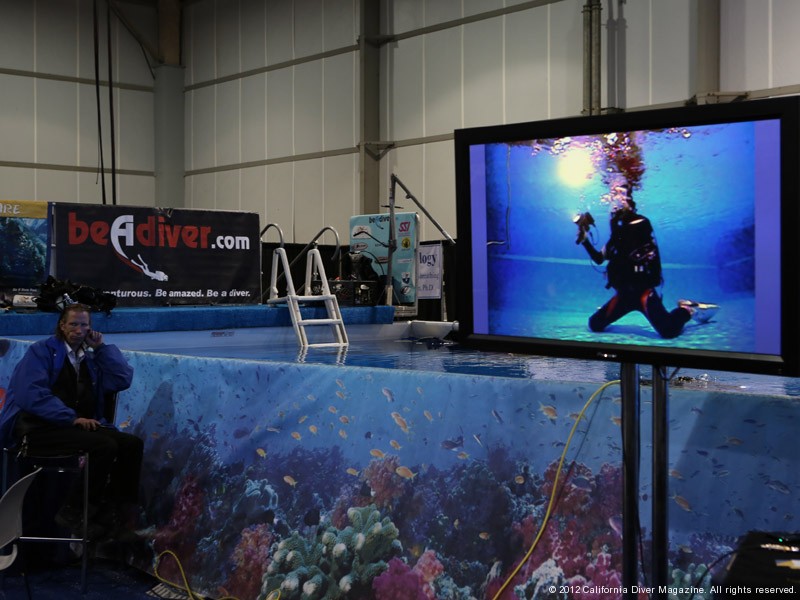 There's more to come – stay tuned!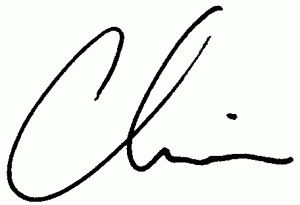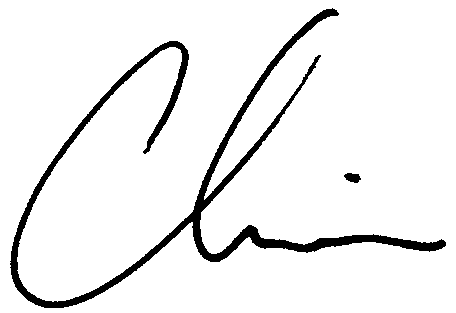 ______________________________________________________________________________________