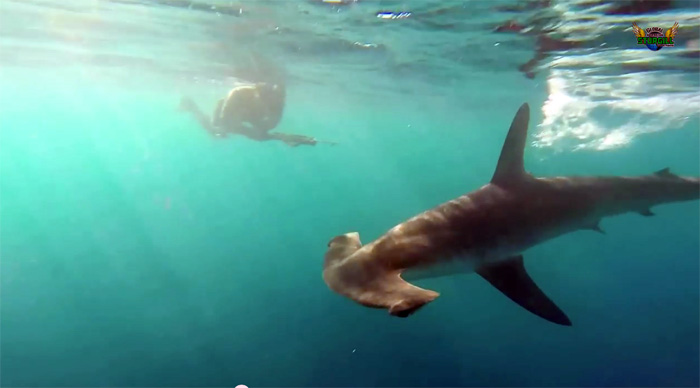 At the Channel Islands, offshore of Santa Barbara, Forrest Galante, Riccardo Dina, Adam Schewitz and Jordan Machock got the surprise of a lifetime. The group had been enjoy the pristine surroundings and spearfishing for California Yellowtail. Suddenly, a curious Scalloped Hammerhead shark appears, giving the crew of friends a source of excitement.
Forrest felt compelled to jump in the water and experience this rare encounter, and their video tells the rest of the story:
Share your thoughts in the comments below!