In September, Canon released the much-anticipated 5D Mark IV full-frame camera. The Mark IV builds upon the success of the entire 5D series and brings with it an all-new 30mp CMOS sensor, DIGIC-6 processor, Dual Pixel AF system and 4k video capture.
Naturally, some divers will want to incorporate the 5D Mark IV in their diving, and housing manufacturer Ikelite has released a new underwater housing to meet their demand.
One of the first things you'll notice about the new housing is that it's not clear like their previous model. The new off-white color housing is made from ABS-PC & Lexan for strong resistance against corrosion.  The color was designed to deflect sunlight and keep the camera running cooler, and it also helps give a better view of the camera, LCD display, and o-ring.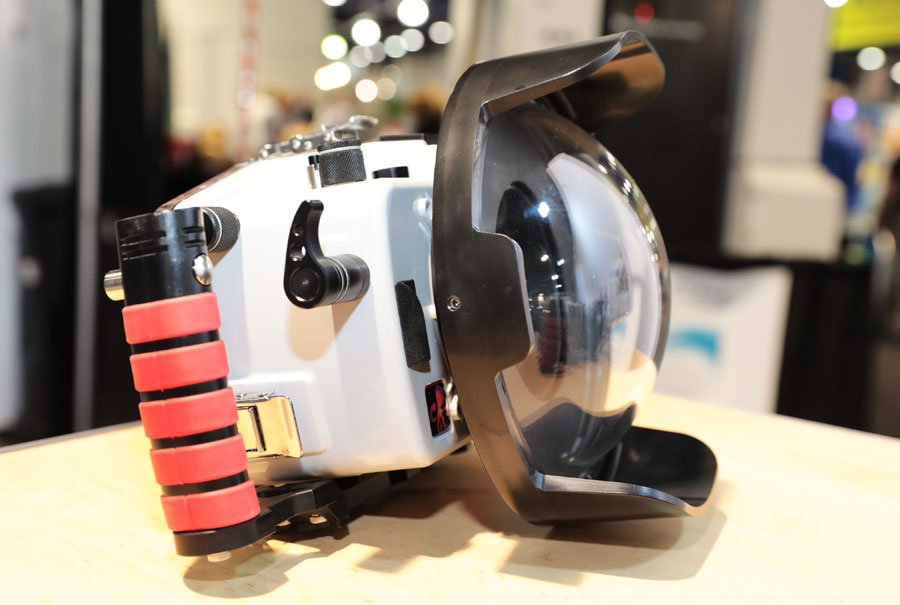 The housing also uses Canon's Four Lock mount, which is compatible with both legacy standard and modular ports. The buttons are ergonomically designed which allows access to all of the important camera functions, and it also features extra large knobs and soft touch zoom, an ICS-5 bulkhead connector with a manual hotshoe, and an aluminum tray. It also features an improved shutter button that is more sensitive to the touch. The housing is rated up to 200 ft. (60m).
The new 5d Mark IV housing is available this month at Canon retailers for $1695 for the 200 ft-rated model and $1495 for the 50 ft -rated model. If you're interested in purchasing one, check out the Bluewater Photo website to see the prices and options.