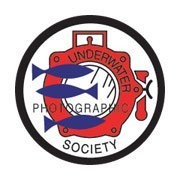 Northern California Underwater Photographic Society invites the public to a free evening presentation on shark conservation in Micronesia, marine sanctuary efforts in the Philippines and dive travel around the world.  Attendees will have a chance to win a trip for one person on Fish 'n Fins Ocean Hunter II.  The meeting will begin at 7pm on November 9, 2012 at 450 Chadbourne Avenue, Millbrae, California.
Tova Harel Bornovski, the founder and President of the Micronesian Shark Foundation, the owner and general manager of Fish 'N Fins and the Ocean Hunter fleet, will showcase the efforts of a small shark foundation in a small island in a vast ocean including beautiful shark images and videos.
Bigs Eggert, International Sales Manager for Atmosphere Resorts in Dumaguete, Philippines, will show beautiful underwater images and video and discuss the Philippines conservation efforts and Atmosphere's "Gives Forward" program.
Rich Woulfe, International dive travel expert and founder of RichTravels, will be taking questions and providing answers about numerous travel topics. This is your opportunity to ask any dive travel or general travel question and learn about avoiding carry on and checked luggage fees.
The Ocean Hunter III trip door prize will be awarded at the end of the meeting.  Must be present to win.  Each attendee will receive one door prize ticket upon entering.  One additional door prize ticket will be given to each attendee who sends a travel question to richtravelsnow@gmail.com by November 7.  Additional door prize tickets may be purchased at the meeting with the proceeds going to the Micronesian Shark Foundation.
About NCUPS (www.ncups.org):
NCUPS is a 501(c)(3) nonprofit organization that promotes interest in underwater photography. NCUPS sponsors educational events on both underwater photography and video while promoting awareness of the underwater environment and pertinent ecological issues. NCUPS serves the greater San Francisco Bay area.
Email: info@ncups.org.
Contact Information:
Susan Brown
President, Northern California Underwater Photographic Society
president@ncups.org
650.823.6934
About Tova Harel Bornovski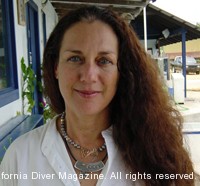 Tova Harel Bornovski is the founder and President of the Micronesian Shark Foundation, the owner and general manager of Fish 'N Fins and the Ocean Hunter fleet. Having travelled around the world, learned different languages
and dived different oceans, she has developed an infinite appreciation of the ocean and its delicate ecosystems. She sailed from Florida to Palau with her family and settled in Palau in 1993. Tova developed a deep love for the local culture, flora, and fauna. The realization of the mistreatment of sharks both locally and internationally and the lack of knowledge about many species led Tova to establish the Micronesian Shark Foundation in 2002. Via MSF, Tova initiated the first shark research in Palau in order to collect, distribute and analyze data that could be used for shark regional protection.
School education in Palau and the Micronesian region has been in process since 2010 as well as publishing children shark books and drawing competitions.
Tova started her writing career as a journalist for a leading Israeli daily, had a short story published in a short stories collection and a genuine Palau cookbook. Another book is in the process that combines ocean, food and short stories.
About Bigs Eggert
Bigs Eggert is originally from Germany, but left the country 18 years ago. Bigs has been in the diving industry for over 10 years and has dived in many places around Asia as well as managed a busy dive resort in The Philippines and her own dive shop in Sydney, Australia.
Bigs joined Atmosphere Resort in 2010, where she manages the International Sales department. Bigs is on the road for almost seven months of the year, representing the resort at various dive shows around the world.
Being a water sports enthusiast and a dedicated fitness, wellness and yoga practitioner, Bigs has found her perfect oasis in the world. Atmosphere believes that wellness – whether it be through yoga, diving or healthy living – is key to feeling good and it is an important part of the Atmosphere Resort concept. Bigs can be reached at bigs@atmosphereresorts.com.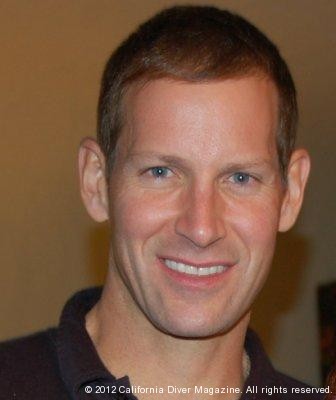 About Richard Woulfe
Rich has over 32 years of dive travel experience.  He has dived in over 100 destinations around the world. This included over 20 trips to Thailand, 14 trips to the Maldives, 10 trips to Fiji, the Philippines, Papua New Guinea, Australia, New Zealand, Cocos Island, the Galapagos, Indonesia(Komodo, Raja Ampat,Bali),  Sipadan/Mabul, Palau, Japan, Colombia and numerous Caribbean destinations.
Rich is an expert on marketing and selling adventure trips to remote dive and water adventure locations.  He travels an average of 150 days a year. This year he has been on the road over 250 days.
Rich is an avid water sports fan and fitness/wellness enthusiast. He lives mostly on the road however home base is in San Diego, California.
Rich may be contacted at richtravelsnow@gmail.com.