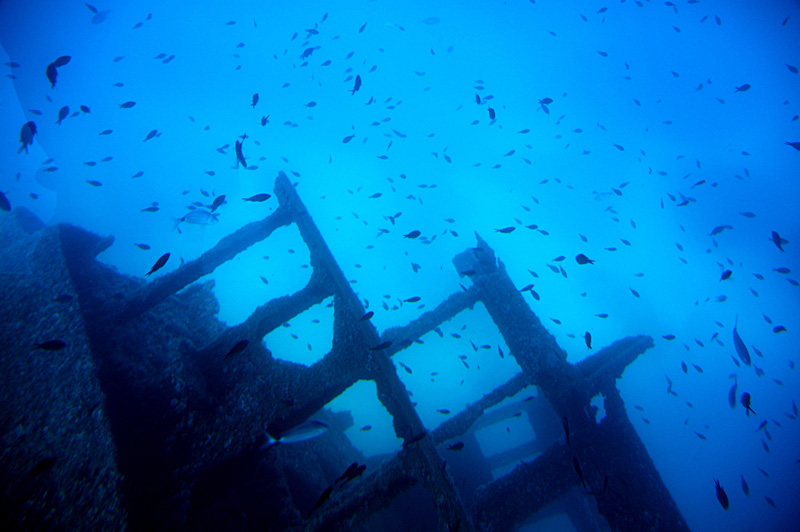 Divers in Southern California – and worldwide – have a great opportunity this Thursday, April 28, to learn about some of California's shipwrecks at a presentation taking pace at the Aquarium of the Pacific in Long Beach. The presentation runs from 7-8:30pm.
Captain Patrick Smith, a U.S. Coast Guard-licensed captain, commercial and scientific diver, and co-author of Shipwrecks of Southern California, will share his experiences documenting the many time capsules of maritime history hidden just offshore. These shipwrecks were brought about by storms, accidents, or just bad luck. Patrick will discuss some of the history of these wrecks and provide a virtual visit to those sites through current and historic images.
Divers outside Southern California or otherwise unable to attend can watch the presentation live via web streaming for free. To watch the presentation, click here. Online viewers may also submit questions and comments with their own Twitter account. @AquariumPacific. Tag your question with #aopsmith for a chance to have your question answered at the end during the question and answer session.
Admission is $5 for the general public, and free for Aquarium members, seniors age 62 and up, teachers, and students with valid ID and advanced reservations. Tickets may be purchased at the door or online by clicking here.
More information is also available at the Aquarium of the Pacific's website here.
.