Monterey, California based Light & Motion has just announced the release of two new lights  – the Sola 8000 Pro and Sola 3000 Flood.
The new Sola 8000 Pro
The new Sola 8000 Pro delivers more FL-1 certified lumens than any light in its class. It is a ground up new design, leveraging the latest LED array and driver design along with direct cooling technology for the highest output possible in the smallest size.
Sola Pro's new design incorporates Light & Motion's new patented "direct cooling technology" which allows the LED, driver, and high capacity battery to operate with increased performance to give the user more power and longer runtimes. Other product features include an OLED (Organic LED Display) to manage and monitor power levels, battery and charge status.
The new "Fast Charge" internal circuit eliminates reliability issues that come from external chargers and recharges the light to 80% full in less than an hour with full charge in 1 hour, 45 minutes. The factory-sealed housing with easy-to-remove faceplates makes the Sola Pro reliable and travel friendly.
Every aspect of the Sola 8000 has been designed to enhance the user experience with the aim of creating the most reliable, compact, and powerful light in the industry that can still fit in your backpack.
Product Specs:
– 8000 Lumens
– 90-degree Beam Angle in water FWHM
– 7 Power Levels: 50 min to 800-minute runtime
– 1 Hour 45 Min Fast Charge (charges to 80% in one hour)
– 984 grams
– Factory sealed
Price: $2299.00
The new Sola 3000 Flood
The new Sola Video 3000 is the highest performance wide-beam flood light available in a lightweight, compact size. The Sola 3000 is 33% smaller than its closest competitor and 20% more powerful. Its 90-degree beam in water is clean and smooth, and the factory sealed design will provide years of trouble free use.
Sola's all-new electronics allow for the fastest charge times available in a professional light. Full charge from empty is accomplished in 1 hr 45 minutes; 80% charge in 50 minutes.
The combination of advanced optical design and regulated output (Tested and certified to the FL-1 Standard) ensures a consistent beam throughout the runtime to make the Sola 3K a great companion to any video kit.
Product Specs:
– 3000 Lumens
– 90-degree Beam Angle in water FWHM
– 3 Power Levels: 50 min to 200-minute runtime
– 1 Hour 45 Min Fast Charge (charges to 80% in one hour)
– 265 grams
– Factory sealed
– Warranty: 2 years
Price: $799.00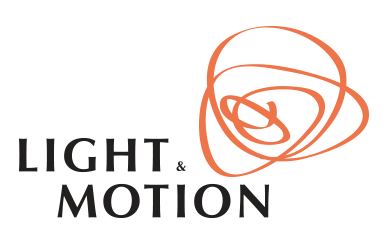 About Light & Motion
Monterey's Light & Motion has been recognized for their pioneering business practices and for having a smart carbon footprint. They've received numerous environmental awards, including the 2012 "Cool California Award" for greenhouse gas reductions.
For additional information, visit www.lightandmotion.com.
———————————–
Keep checking back as we announce more new products from Light & Motion and other manufacturers from the DEMA show next week!