Light & Motion, based in Marina, California, will be launching several new high-end video and dive products at the annual DEMA Nov. 16-19 at the Las Vegas Convention Center.
The Sola Video Pro, the company's flagship light, gets a significant output increase from 8000 to 9600 lumens. The ultra-compact Sola Video 3000 follows suit bumping up to 3800 lumens resulting in an unprecedented output to size ratio. Like the entire Sola line, both models retain true regulated output – as the battery is drained lumens remain constant to provide consistent light power throughout a dive.
The Light & Motion's video line sports a new Dome Port Optic that increases Sola's beam angle by a significant 25 degrees in water. This accessory is compatible with new and existing Sola lights and provides a broad, smooth beam with a gentle fall off making it an essential accessory for wide angle work.
"Evaluating the current underwater imaging market we noticed more and more prosumer and novice shooters moving to an ultra-wide or fisheye lens" states Light & Motion Design Engineer Jarod Armer. "A dome port is the perfect solution to substantially increase beam angle and match the camera's wide field of view."
Sola is the only certified FL-1 tested light in the industry for Lumen output and durability including withstanding a full 1-meter drop on concrete.
Other new products include the New Dive 2500 S/F (Spot/Flood) – the most powerful hand held recreational dive light on the market with dual beam spot/flood built in. Light & Motion noticed a growing trend of both recreational as well as technical divers wanting an insanely bright floodlight to explore wrecks and large expanses of reef but with the ability to toggle to a tight spot beam to penetrate the depths.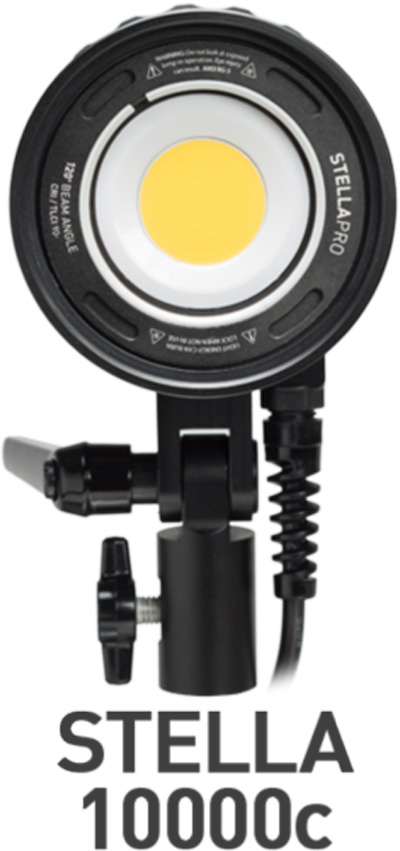 Light & Motion will showcase their NEW Stella Pro Camera lights at DEMA 2016 alongside their dive lights. The Stella line is engineered to meet the needs of professional topside shooters wanting powerful, portable, weatherproof lights. Stella's daylight balanced, cinema-grade COB LEDs offer excellent stability and color rendering necessary for shooting "in air". The Stella lights have been adopted by leading adventure, event, and news shooters including Gavin Garrison, Producer of the reality TV series "Whale Wars"; Bruce Dorn, Canon's Explorer of Light; and Jake Barlow of CBS Morning News. Stella is the first topside LED lighting solution with the durability of a dive light – providing a glimpse into the future of LED technology – both above and below the surface.
About Light & Motion
Light & Motion – Beyond bright, we are Progressive, consistently delivering the most innovative, powerful, lightweight lights on the market. We are Certified, the only dive light brand meeting the rigorous ANSI-NEMA FL-1 testing protocol for all lighting products. And we are Makers, building all our products at our California facility. Light & Motion products come with a 2 year enhanced guarantee. For additional information, please contact Heidi Hall at hhall@lightandmotion.com or 831-480-2125 or visit lightandmotion.com
Editor's note: California Diver will be at the DEMA show and visiting Light & Motion. Stay tuned for complete coverage of the show and to see all the new products coming in 2017!