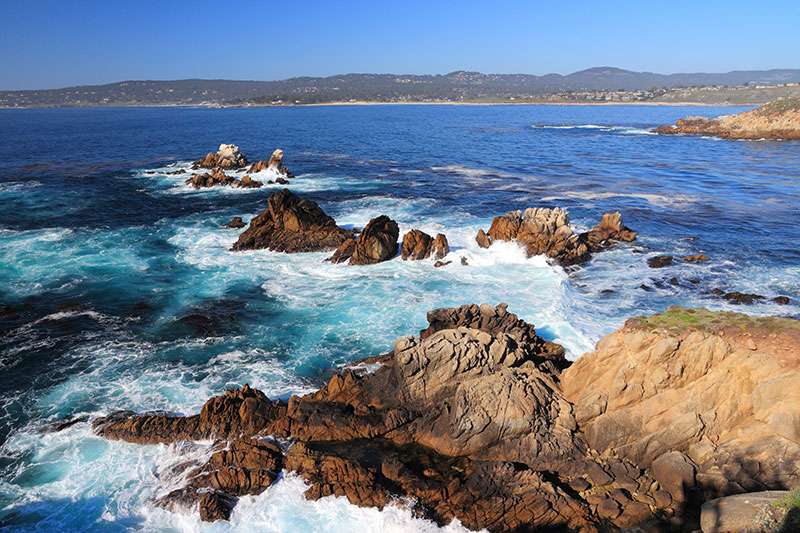 Monterey-area divers wanting to dive Point Lobos State Reserve are going to have to pay more in 2015.
Beginning January 1st, divers who wish to make a reservation to dive at Point Lobos will pay $40 per two-person team, in addition to parking fees, which is $10 per day. For divers who choose to drop-by without a reservation, the fee will be $20 per two-person team ($10 each) each on a space-available basis. For those who wish to use the boat launch, there is an additional $5 fee for kayaks and paddleboards, and an additional $25 to launch a boat.
The diver reservation fee is a 100% increase over 2014.
Single divers are not allowed to dive here – each team must consist of at least 2 divers. A team of 3 is permitted, with the regular $20/diver fee. It's also important to note that the diver who made the reservation online must be present with their buddy at the time of check-in.
Reservations can be made up to 2 months in advance, or as little as one day in advance by clicking here. Only 2 reservations can be made per person, for up to 4 divers total.
Divers are reminded that they must provide physical proof of certification (their C-card), and all dive team members must be present at check-in or entry will be denied. Reservations cannot be transferred without repayment, and there are no transfers allowed at the gate.
Useful Links:
Point Lobos Diver Reservation Page
Related Stories:
Shore Diving Monterey: Exploring Point Lobos State Reserve
Amazing Underwater 3D Dive Map Dedicated at Point Lobos