NAUI has announced that Dallas Edmiston (NAUI #4099) has been unanimously approved by both the NSG and NAUI Boards to be the Association's next Executive Director.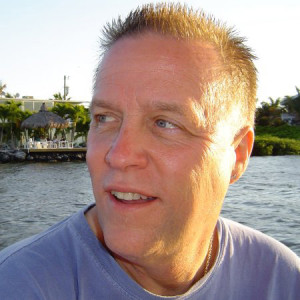 In February of this year the NAUI Board appointed Edmiston as the Interim Executive Director to fill the void left by the retirement of our then Executive Director.  Since that time his leadership has been instrumental to improving HQ service, as well as developing internal and external initiatives beneficial to NAUI's growth and to restoring NAUI's leadership position in the scuba industry.
Edmiston has devoted more than four decades of service to NAUI including being elected three times by the NAUI membership to serve on the Board of Directors.
After an exhaustive Executive Director search and vetting process by the Executive Director Selection Committee, Edmiston was among seven candidates nominated for consideration for the position.  His devotion to NAUI, his understanding of the dive industry and educational leadership, coupled with his ability to motivate and manage in a collaborative and cooperative manner, were instrumental in his unanimous recommendation by the Selection Committee and ultimate approval by the NSG and NAUI Boards.
From education, to business management and leadership, Edmiston brings a varied background of executive and director level decision-making skills to NAUI. He holds a Master's Degree from Alfred University and served 27 years with the Williamsville Central School District in upstate New York.  He became a NAUI Instructor in 1974 under legendary NAUI Member and Course Director, Homer Fletcher.  Edmiston has been an active NAUI Instructor for more than 41 years teaching Recreational, Leadership and Technical courses.  He is the founder and former co-owner of Discover Diving, a successful scuba retail establishment in Buffalo.
The details of the selection process can be found NAUI's website and will be published in the Q1 issue of Sources.