Maps, Charts, Checklists or anything from your computer can be printed with any standard laser printer using the
AquaSketch
waterproof synthetic paper. The paper is completely waterproof, rugged, reusable and costs less than $1 per sheet.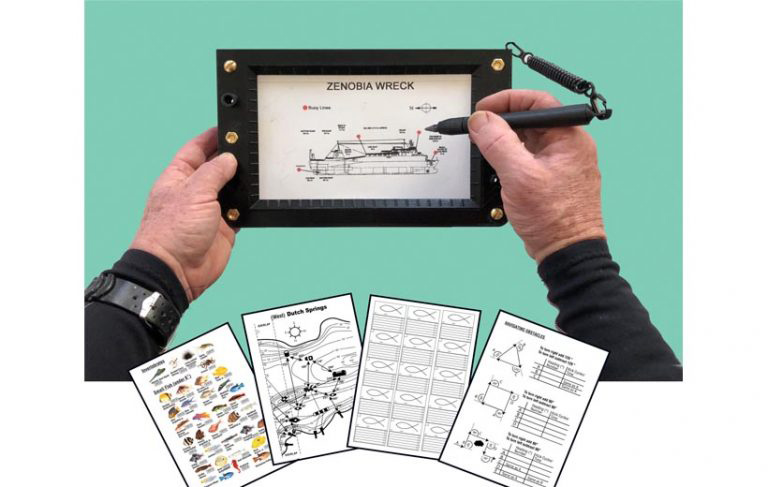 Once the paper is loaded into the AquaSketch Tablet it becomes rigid, easy to manipulate, write and erase underwater.
Several aquaSketch Tablets can be bound together to provide virtually unlimited reference capacity.
Suggested retail $28.95.