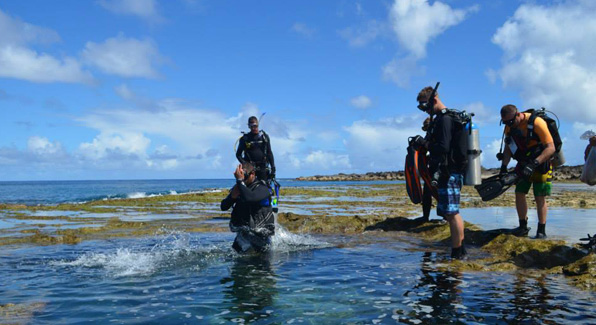 Island Divers dive shop in Oahu, Hawaii took the well-known Relay for Life concept to a new level, raising more than $6,000 for the American Cancer Society.
Teams of divers hit the water at Sharks Cove (on the north shore) on August 24 and dived continuously for 12 hours, from 6am to 6pm, while donations flooded in to support their efforts. More than 100 divers participated.
This is the second year Island Divers have down this unique event.
SCUBAPRO, OCEANIC, and AQUALUNG donated thousands of dollars in Scuba Gear equipment to the cause. Awards included regulators, dive computers, masks, and fins to teams that raised the most money.
Visit the Oahu Dive for Life website by clicking here.