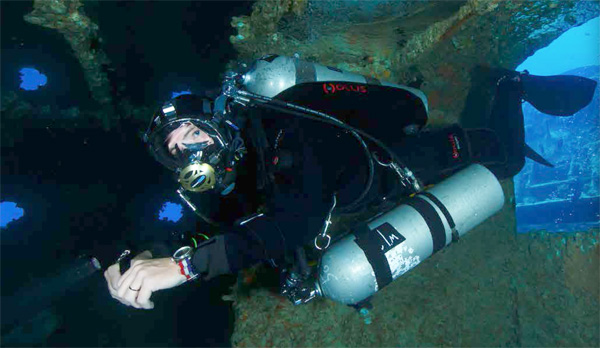 The story of OCEAN REEF begins as many of the other "founding" dive companies does – with someone who developed a passion for diving, and who wanted to improve the sport with better equipment and innovative ideas.
Ocean Reef began in 1950, when Mr. Gamberini, who owned a small tire repair shop in Italy for bicycles and cars, began to manufacture diving equipment, including molds to make diving mask straps, fins, and other diving products. Thanks to a quickly growing sport and after building a strong reputation, Mr. Gamberini's company grew rapidly, and by 1974 contributed about 64% of the rubber diving products (fins, snorkels, masks, etc.) used in the diving industry internationally.  At that time, the company was manufacturing about 2.3 million pairs of fins per year.
Success sometimes comes with setbacks along the way, and Mr. Gamberini had a major test in this in 1978 when a fire completely destroyed his manufacturing facility. The same year, one of Mr. Gamberini's sons, Guido, became the head of the company and began managing company affairs, and the Gamberini family still manages the company today.
In 1991, the company originally founded in 1950 underwent another transition, changing its name to OCEAN REEF.  Currently the company has four divisions which produce the following diverse products: diving equipment, safety equipment, military products, and watch products. Today you'll see Ocean Reef gear used in everything from recreational dive training to popular television shows on the Discovery Channel.
We had the opportunity to meet up with Luca Luca Gamberini, Ocean Reef's Marketing Director, at the 2014 DEMA dive show, where he shared some of their latest products with us for 2015. Here's what he had to share:
For more information on Ocean Reef products, visit their website at OceanReefGroup.com.