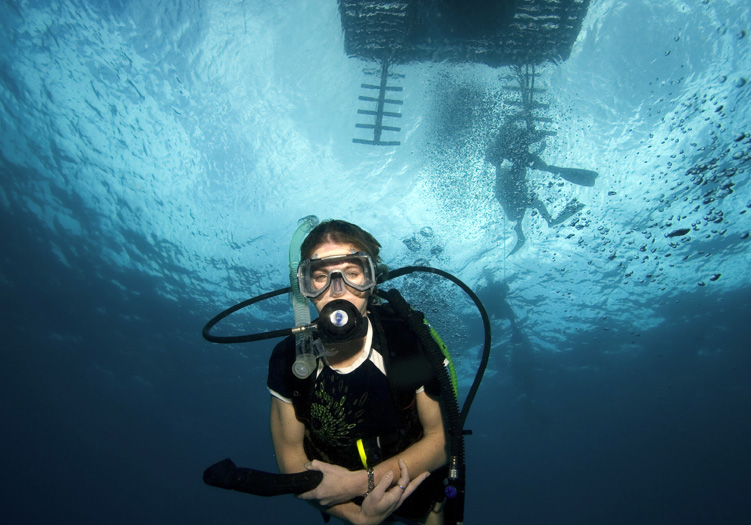 Join divers from all around the globe as they celebrate PADI Women's Dive Day. The emphasis is to get as many women as possible, at every level, diving on the same day in order to build awareness and interest for the sport of scuba diving.
PADI Americas and the Corporate Offices at PADI Worldwide will host the headlining event on Santa Catalina Island in Avalon, California, on July 18, at 10 a.m. The day will be filled with prize giveaways, multiple guided dives and gear demonstrations, as well as a recognition ceremony for women completing their certification courses. Several dive industry manufacturers have also committed to supporting the first annual event and will be available on site.
While the focus of the event is women and their accomplishments, everyone is encouraged to get involved. Men can introduce female friends and family members to the sport they love, and women can share the wonders of diving with others on this celebratory day. For more information, visit padi.com/women-dive.
There are dive events scheduled on every continent (except Antarctica) so there are plenty of places to get involved. To find a local dive center or resort participating near you, please click here.