Lobster season in California is right around the corner, with the 6-1/2 month season officially opening on Saturday, September 27th.  Before jumping in the water in pursuit of your catch, here's a quick review of some of the 2014/2015 lobster rules and regulations you need to be aware of before hitting the water.
1. You'll need a fishing license and lobster report card
Any person who is 16 years of age or older must possess a valid sport fishing license when taking any fish or lobster in California. An annual resident fishing license costs $46.44 this year. Divers will also need the Ocean Enhancement Stamp which is $5.14.
Non-California residents can opt for an annual license for $124.77, or you can purchase a one, two, or ten day license to save some cash.
Licenses can now be purchased online here.
In addition to having a valid license, all individuals (even those under age 16) must have a spiny lobster report card in their possession while fishing for or taking lobster, or assisting in fishing for lobster. In the case of a person diving from a boat, the report card may be kept in the boat. In the case of a person diving from the shore, the report card must be kept within 500 yards from the point of entry. Each card costs $9.46.
Unlike abalone and sturgeon report cards, there is currently no limit on the number of lobster report cards one can purchase. Spiny Lobster Report Cards issued after August 1 will be valid for the entire lobster season. Report cardholders who fail to return their Spiny Lobster Report Card or report their harvest online by the April 30, 2015 deadline will be assessed a $20 non-return fee when they purchase a spiny lobster report card for the next season.
It's also important to note that kids under the age of 16 also need a lobster report card. If purchasing cards for children under 16, provide the parent's ID, but children's names should be on their own cards.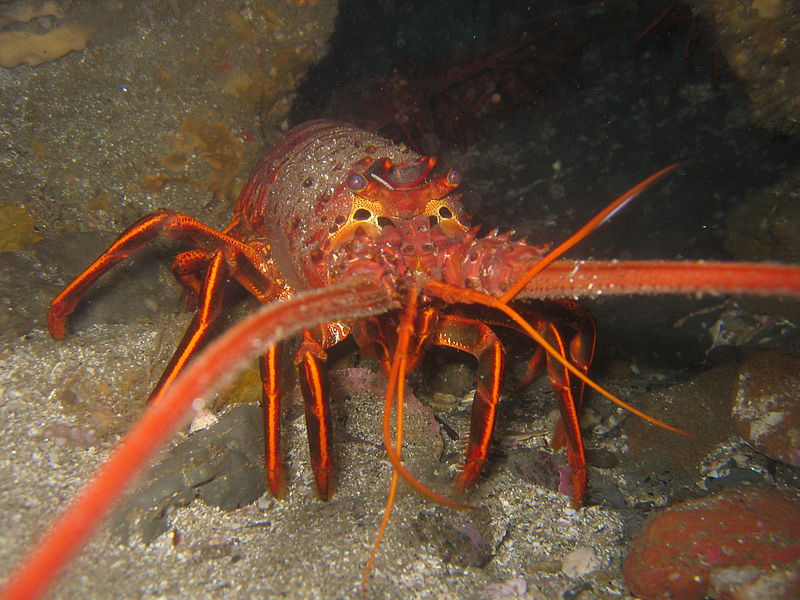 2. You'll need to make sure you return your lobster card at the end of the season.
2014-15 full season cards are due back to CDFW by April 30, 2015, and can also be reported online or mailed. There is a $20 non-return fee. Fishermen can avoid the non-return fee by returning their cards by the due date, or by sitting out one fishing season. You can also report online by clicking here.
Report cards should be mailed to:
California Department of Fish and Wildlife
Lobster Report Card
3883 Ruffin Rd.
San Diego, CA 92123
3. You're limited to 7 lobster per day
While you can take up to 7 lobster per day, and no more than one daily bag limit may be taken or possessed by any one person unless otherwise authorized, regardless of whether they are fresh, frozen or otherwise preserved. This means that if you have a limit of seven lobsters at home, you cannot go out and get more lobsters until the first limit is disposed of in some way (eaten, given away, etc).
If you're going out on a multi-day dive trip for lobster, you can file for a declaration for multi-day fishing trip for $5.92,which will allow you to bring home up to three daily bag and possession limits of lobster. Click here to review the form. The Declaration must be received at least 48 hours prior to the date of the boat's departure.
4. Make sure your lobster are large enough, and carry a measuring device with you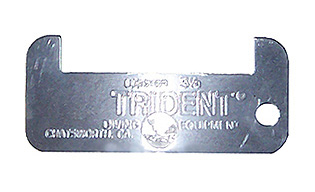 The minimum size limit for recreational fishermen is 3-1/4 inches, measured in a straight line on the midline of the back from the rear edge of the eye socket to the rear edge of the body shell.
Every person while taking lobster (or other invertebrates which have a minimum size limit) must carry a device which is capable of accurately measuring the size of the lobster. Due to the curvature of the lobster's carapace and the measurement method described above, a tape measure or ruler is not capable of measuring the size of the lobster accurately; a gauge with a fixed span works best. These are available from most dive shops and fishing tackle suppliers.
Any lobster may be brought to the surface of the water for the purpose of measuring, but no undersize lobster may be brought aboard any boat, placed in any type of receiver, kept on the person or retained in any person's possession or under his direct control; all lobsters shall be measured immediately upon being brought to the surface of the water, and any undersize lobster shall be released immediately.
5. Don't "tail" your lobster
Regulations state "it is unlawful to possess on any boat or bring ashore any fish upon which a size or weight limit is prescribed in such a condition that the size or weight cannot be determined."
Separating the tail from the carapace (body) makes it impossible to determine if the lobster was of legal size; the animal must remain whole until you are ready to cook it. If cooking for immediate consumption while at sea, retain the carapace until the tail is consumed.
Taking more than your limit, keeping undersize lobster, fishing out of season, and taking them with unapproed methods (such as spearing them) can result in a hefty fine, confiscation of your dive gear, revocation of your fishing license, and in some cases, time in jail.
More importantly, poachers negatively impact the lobster populations and can ruin the season and future seasons for other divers. California lobster can take 6-8 years to grow to legal size, and they are thought to live for 50 years or more.
Lobsters are eaten by sheephead, cabezon, kelp bass, octopuses, California moray eels, horn sharks, leopard sharks, rockfshes and giant sea bass – so they already have a tough time making it to adulthood. Help preserve their populations by following all rules and regulations and help keep their populations healthy for future generations of divers.
The new spiny lobster brochure, which contains a summary of information about the new lobster report card, basic lobster fishing rules, and lobster life history information, at selected CDFW offices in coastal Southern California, or view it on the CDFW website.
Related Links:
Physical Conditioning Fast Track: Preparing for Lobster Season
Declaration for Multi-Day Fishing Trip
2014 California Sport Fishing Fees and Descriptions
California Lifetime License Information
Lobster Report Card – Online Harvest Reporting
Spiny Lobster Report Card comparison chart