Cited for the crime was Michael Kwong, 42, the owner of Kwong Yip, Inc. Investigators allegedly found his business full of shark fins, ready for sale. Investigators collected 2,138 pounds of shark fins which came from thousands of sharks killed. The sale of shark fins violates California's ban on shark fins that went into effect last July, and possessing, selling, or trading them is a misdemeanor.
California lawmakers passed the prohibition on the possession and sale of shark fins in 2011, but the law was phased into full effect only last year.
Michael Kwong has been an outspoken opponent of the state's ban, and he was a member of a Chinese-American group that sued to challenge its constitutionality. Kwong allegedly insisted that the fins be kept refrigerated during the investigation, in the hopes that he would get them back,  said Lt. Patrick Foy of the California Department of Fish and Wildlife.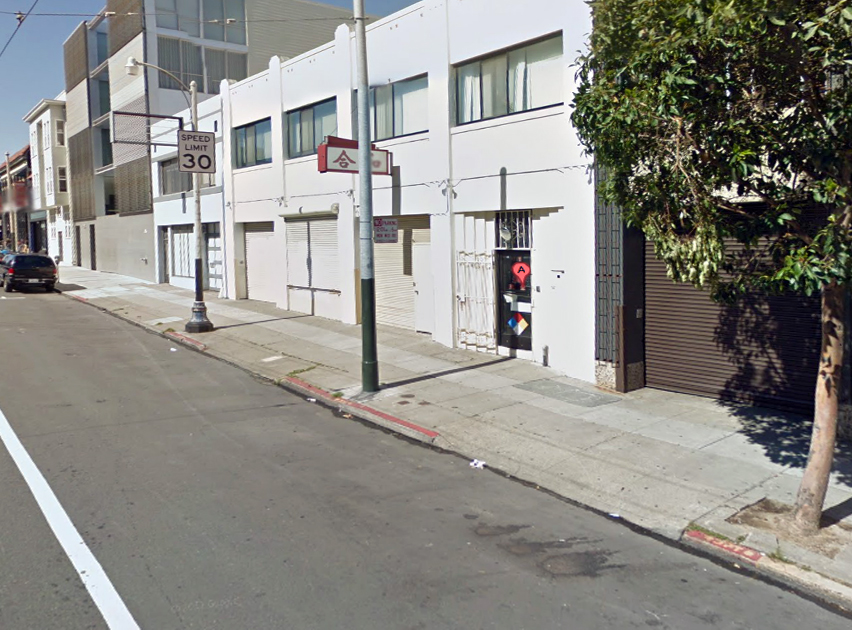 1220 Howard Street, San Francisco
"We consider this an extremely egregious violation of the law," Foy said. "We will work with San Francisco's district attorney and push the case forward."
Shark fins are commonly used to make shark fin soup, which is popular in the Chinese culture. When added to a broth, the cartilage is used as a celebratory dish and is believed by many Chinese to have health benefits.
———————————————————————————————————