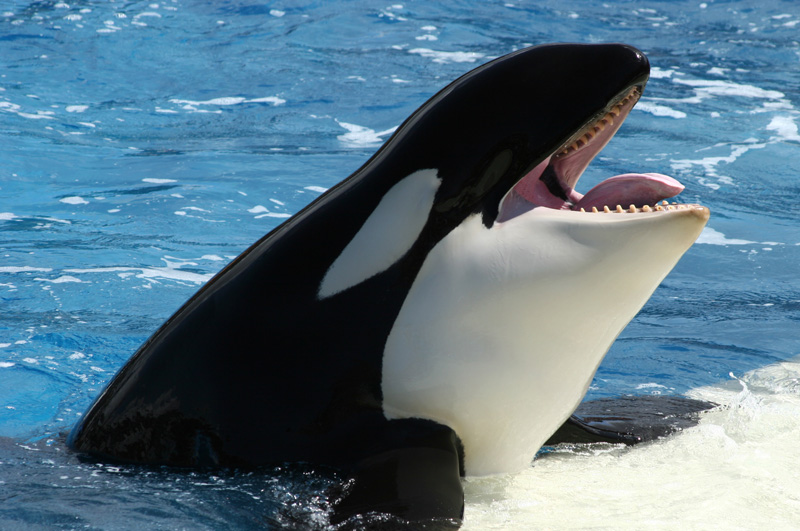 There seems to be a slight misunderstanding in regards to some tanks being built for whales.
$100,000,000 in tanks.
The California Coastal Commission (the agency with oversight over land use and public access in the California coastal zone) is the target of a lawsuit filed by SeaWorld in San Diego. The park claims that the California commission was overreaching when it banned the breeding of captive killer whales at a new $100 million exhibit planned at San Diego's SeaWorld.
The complaint was filed in the Superior Court of the state of California on Tuesday, December 29.
Seaworld wants to build two new orca pools, one filled with 5.2 million gallons of water and the other with a capacity of 450,000 gallons, to replace their current 1.7-million-gallon tank. It's a move designed to give the whales more room to roam, and, of course, increase revenue.
SeaWorld called the conditions imposed by the CCC unprecedented and says the Commission does not have the authority to make such a ban because its orcas "are not, in any way, part of the coastal or marine environment. All of SeaWorld's activities with respect to the care, breeding and transportation of orcas occur onshore in the orca pools and not in the marine environment and are specifically governed by federal law."
The California Coastal Commission initially approved the $100 million expansion in October, but voted 11-1 for an amendment forbidding SeaWorld from breeding, selling or transferring its whales.
SeaWorld officials agreed a few years ago to not increase the park's orca population, except through occasional captive births or through rescues authorized by government agencies. SeaWorld also pledged that the facility would not house any orcas taken from the wild after Feb. 12, 2014, nor utilize killer whale genetic material taken from the wild after the same date.
After the commission's ruling, park officials also said their "Shamu" shows would be changed to be more educational in nature.
Last month, at a meeting with investors, Seaworld CEO Joel Manby said even if SeaWorld wins, the previously announced expansion in San Diego may not go forward. Some of the money for that project is being diverted to a new orca experience in San Diego — one that relies less on tricks and more on natural behaviors.
SeaWorld said it is regulated by the U.S. government, with frequent random inspections by federal veterinarians and other officials. The park also  has to pass strict licensing requirements every year and is accredited by organizations like the Association of Zoos and Aquariums, according to SeaWorld.
.