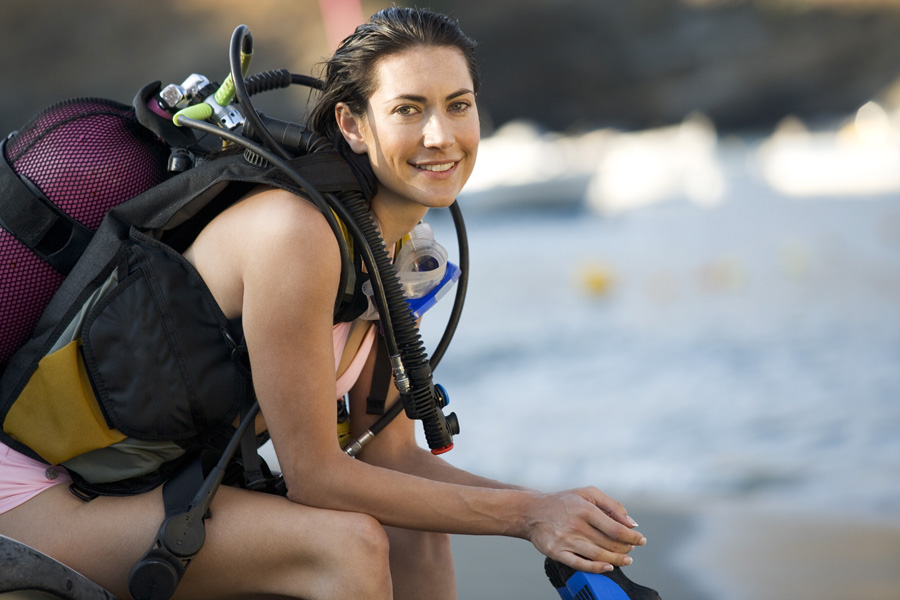 Thousands of divers around the world will take part in scuba diving events held in celebration of the second-annual PADI Women's Dive Day, on Saturday, July 16. In an effort to narrow the gender gap, PADI Members, industry icons and recreational divers – both male and female alike – will join forces at more than 300 events scheduled in over 50 countries around the globe.
PADI Marketing Director Katie Thompson said the ratio of male to female SCUBA divers is about 65 percent men to 35 percent women. "We thought we could break down these barriers and create a community of women in diving and balance out that ratio a little bit, so we created a day to get people together."
Southern California's event will be held at La Jolla Shores. The event will start at 8 a.m. with a dive at 9 a.m., and breakfast and coffee will follow. Presented by La Jolla Shores-based Ocean Enterprises, the event is free. Although the event is free, organizers provide breakfast boxes and take-aways, so an RSVP is required by July 8th at (858) 565-9474 or to jodie@oceanenterprises.com or oceanenterprises.com
The La Jolla event will open the door to snorkelers as well, because a lot of divers started by snorkeling. Those who want to take the leap from snorkeling to SCUBA diving will have a chance to talk to others who have done the same.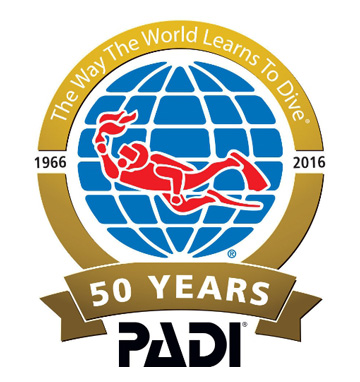 "Last summer's inaugural Women's Dive Day proved to be a historic day for diving and women overall. We are thrilled to continue the celebration and the empowerment of women this year as we seek to strengthen and grow the female diver community," says Kristin Valette, chief marketing and business development officer, PADI Worldwide. "Recent studies show that woman account for only 35 percent of open water divers and just 23 percent of divers in continuing education courses. By coming together as an industry to celebrate women in diving, PADI hopes to cultivate the female diver community, attract new women to the sports of scuba diving and freediving, and motivate existing female divers to get back in the water and continue their dive training."
The 2015 launch of the organization's "Women in Diving" campaign resulted in an increase in PADI certifications among females. While female divers account for a disproportionate share of the dive community, many women involved in the sport are launching and participating in impactful initiatives to create further awareness for diving and larger ocean conservation efforts. Among the examples of individuals who are making a big impact on this sport are ten notable female divers who are leading the 2014-2018 Sedna Epic Expedition, which will translate its findings regarding the issue of disappearing sea ice into educational and awareness programs on climate change. Additionally, Jennifer Idol, another renowned female dive enthusiast, recently became the first woman on record to dive all 50 states to showcase the need to protect local waters.
Other dive events are also being held across the United States, and worldwide. Here are some of the events and locations celebrating Women's Dive Day:
Great Lakes, 

Michigan

—Team Sedna will host a "Big 5 Dive Event" where they'll dive all five of the Great Lakes in 24 hours
Kamuela, Hawaii—Enjoy a deluxe dive boat experience complete with local foods, sparkling beverages and a two-tank morning dive
Lutwyche, 

Australia

—Explore the underwater world like never before with a night dive during high tide
Juprelle, 

Belgium

—All women are invited to enjoy a free Discover Scuba® Diving experience
Davie, Florida—Learn about marine conservation from a PADI Course Director and end the day with a famous shark dive
Larnaca, 

Cyprus

—Advanced divers can explore the Zenobia Wreck while new divers can enjoy the abundance of marine sea life
Hurghada, Red Sea, 

Egypt

—Embark on a female-only boat trip to dive two extraordinary sites in the Red Sea
For more information on Women's Dive Day and to find an event near you, visit padi.com/women-dive. While the focus of the event is women and their accomplishments, anyone from all levels of diving are encouraged to take part and dive together on the same day.
You may also get involved and raise awareness for women in diving through #PADIWOMEN.