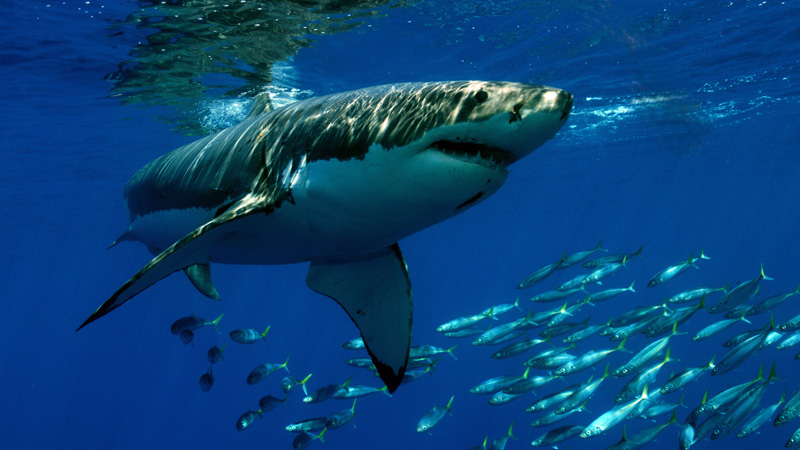 By now, you're probably familiar with some of the Discovery Channel's (the number-one nonfiction media company, says their website) fictional programming. Some recent gems have included Mermaids Caught On Camera, Megalodon: The Monster Shark, and  Shark of Darkness: Wrath of Submarine featured during Shark Week last year. While the shows contained brief on-screen warning about events depicted in the show being "dramatized," they didn't mention that the stories were completely fabricated. Many viewers, in fact, believed them to be real.
Last August 6, Fox News reported that Michael Sorensen, executive producer of Shark Week, defended Megladon and told FOX411 in a statement: "With a whole week of Shark Week programming ahead of us, we wanted to explore the possibilities of Megalodon. It's one of the most debated shark discussions of all time, can Megalodon exist today? It's Ultimate Shark Week fantasy. The stories have been out there for years and with 95% of the ocean unexplored, who really knows?"
Ratings-wise, the shows were a boon for Discovery. Megalodon: The Monster Shark Lives is the highest rated Shark Week episode to date, fetching 4.8 million viewers and a 2.6 rating with adults 25-54. Web traffic also spiked – Discovery reported that SharkWeek.com logged 6.3 million page views in the first three weeks, 1.5 million of them coming in on the first day alone.
Following the broadcast of these shows, there was outrage by many viewers who decried the misleading nature of the shows. In addition, some researchers even claim they were duped into participating in these mockumentaries and in fact didn't know the true nature of the shows until after they aired.
Now there's a new president at Discovery Channel, and it appears he's taking a different direction.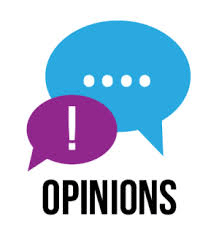 President Rich Ross, who joined the network on January 5, says he'll expand the network's slate of scripted programming, particularly history-based dramas. Notably, he said he would not continue the network's trend of telecasting the fake stuff. Under criticism for some of Discovery Channel's programming choices, Ross fielded questions about that at the TV Critics Association Winter Press Tour in January.
"It's not whether I'm a fan of it," Ross said. "I don't think it's right for Discovery Channel, and think it's something that has run its course. They've done very well… but I don't think it's something that's right for us."
Ross explained that he'd made a very strong statement at the network as to the direction in which he's taking Discovery Channel, and named HBO veteran John Hoffman as Executive Vice President of Documentaries and Specials. "This was not just a signal, it was a message that it's very important to us, and to me, that when people are telling stories and they're delivering information that it is true and can be entertaining as well, which is mandatory."
As president, Ross will oversee creative and brand strategy, development, production, marketing and all day-to-day operations for the network. He joined Discovery from Shine America where he oversaw all aspects of Shine America's production, distribution and marketing of original programming, including Fox's MasterChef and MasterChef Junior, NBC's The Biggest Loser, Oxygen's The Face, CNBC's Restaurant Startup, TruTV's Fake-Off,  FX's The Bridge, Fox's Gracepoint, etc.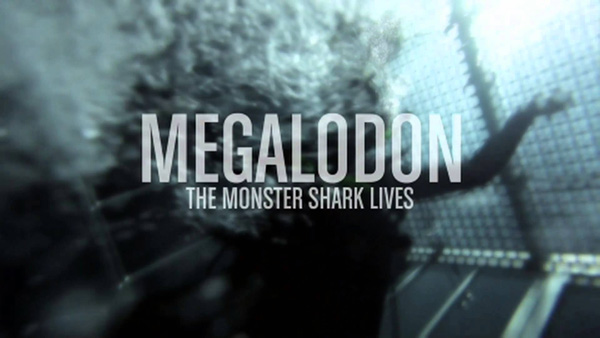 But will his word stand, and will Shark Week this year feature 100% factual, authentic stories and information? It sounds like a "maybe".
"I don't believe you'll see a person being eaten by a snake in my time" (referring to the recent show "Eaten Alive", where a man tries to feed himself to an anaconda). I can't over-promise that, but that's how I feel today," Ross said.
Unfortunately, it's not just fake programming during shark week that is of concern to many. Shark Week programming continues to generate fear of sharks and perpetuate the negative sentiment people have towards sharks. But that's not always been the case.
Shark Week was initially created in 1988 to bring awareness and respect (?) to sharks. It premiered July 17, 1988, with the first show to air being Caged in Fear, with another 9 episodes airing during the week. Other shows included Sharks – Predators or Prey, The Shark Takes a Siesta, and Sharks of a Different Color. Due to the success of the first Shark Week, Discovery decided to continue it. Programs such as Shark: Maneater or Myth?, Shark Hunters of Achill Island, and Sharks of San Francisco aired in 1989.
Some shark advocates would say that the evolution of Shark Week has turned into a hinderance to conservation efforts due to its shocking programming. Looking at the first season's programs, it appears there has always been a tilt towards the dramatic and portraying sharks as fearfully as possible. That said, there are also many other shark episodes more scientifically based and actual documentaries.
Shark Week 2015 already has some changes announced. For one, it will take place a month earlier, beginning July 5. Additionally, Shark Week won't just be a single week – Discovery is calling 2015 the "Summer of the Shark," with programming events beginning in early July and continuing through the end of August.
Shows will include new sequels to some of the Shark Week favorites –  like the Great White-filed Air Jaws, and Great White Serial Killer featuring Jeff Kurr, Andy Casagrande and Brandon McMillan, and programming starring 10-year-old shark conservation activist Sean Lesniak (who helped get a law passed last year banning the possession and sale of shark fins in Massachusetts).
What you hopefully won't see: A fake-shark specials like last year's controversial Megalodon: The Monster Shark Lives and other shark mocumentaries.
Time will tell if the network will in fact turn to become "the number-one nonfiction media company" – but it's a start.
– Chris Constantine, California Diver Magazine