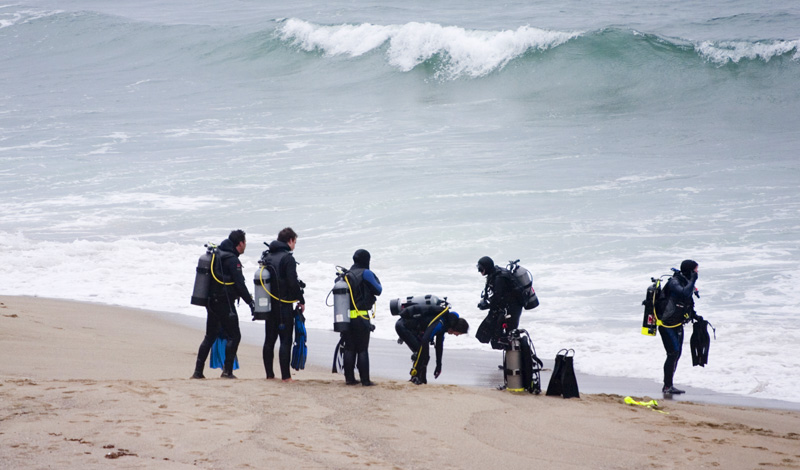 If you're considering a shore dive along the coast of Orange County, you might want to wait a day or two.
Due to runoff from the recent rains, the Ocean Water Protection Program is advising beach-goers to avoid getting into the water in southern California Beaches stretching from San Clemente to Long Beach. The advisory currently indicates that current ocean water bacteria levels exceed the state's health standards and may cause illness.
A hazardous weather warning remained in effect Monday for the southern half of the state, as the National Weather Service called for heavy rain to continue as far north as San Luis Obispo County and for snow to blanket coastal mountains and the southern Sierra.
The map below is "live" and will update automatically as the conditions change:

For more information on current conditions, click here to visit OWPP's website.