Someone in Santa Cruz County has been shooting sea otters, and whoever can find out who it is may be able to save future otters from being killed and earn a $20,000 reward.
Three male southern sea otters have been found shot to death in the last three weeks in Santa Cruz County. Their bodies washed up on shore between Santa Cruz Harbor and Seacliff State Beach in Aptos. It's unknown if others who have also been killed and not yet recovered.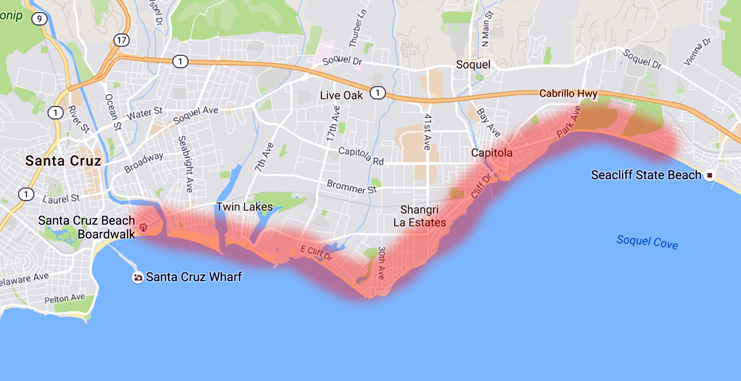 To help find the perpetrator, the California Department of Fish and Wildlife and the Monterey Bay Aquarium combined efforts to increase the reward from the initial $10,000 reward the federal government put up, to increase the total amount to $20,000. The maximum fine for shooting a sea otter is $100,000 and possible jail time.
The southern sea otter was listed under the Endangered Species Act as a threatened subspecies in 1977. A survey taken in the spring of 2007 counted a little over 3,000 sea otters in California, up slightly from previous years but down from an estimated pre-fur trade population of 16,000. For the subspecies to be delisted from the list of threatened species, the count must average 3,090 or more over three years.
California is the only location where the southern sea otter (Enhydra lutris nereis) subspecies is found in significant numbers. The sea otter population within the Monterey Bay National Marine Sanctuary is estimated to be more than 1,200, but their population is not growing.
Anyone with information regarding the sea otter shootings in Santa Cruz County can call the CalTIP line at (888) 334-2258 or the U.S. Fish and Wildlife Service at (650) 876-9078.