On most dive boats, black is where it's at – at least when it comes to the materials used on every wet or drysuit, BC, and accessories. And the truth is, with much of the dive gear on the market, there isn't a huge color selection available.
Those convinced there is no option other than black should check out DUI's 10 new (wild, crazy, and cool) colors and patterns, just announced today and available August 15th. The new colors and patterns can be used by themselves or combined with DUI's 33 other color options.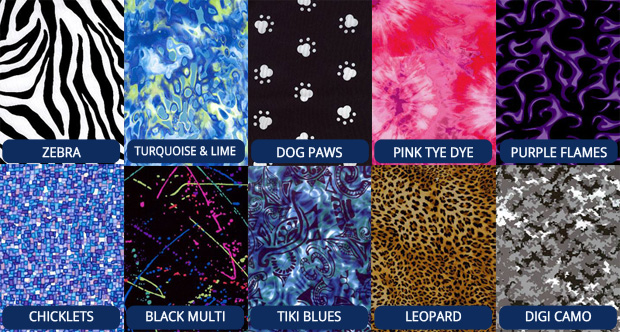 So what are they thinking? I don't know – but I like it! Now there's no excuse for the diver who doesn't want to blend in (but of course, black is still available).
DUI is based in San Diego. Check out their newly designed website at DUI-online.com.