While attending the Monterey Shootout two weeks ago, I had the pleasure to meet with accomplished underwater photographer and book author Richard Salas. In addition to attending the shootout, Richard was also one of the key guest speakers and gave an excellent presentation on lighting technique. At the cocktail/social event the night before at Backscatter, I got to know Richard better and was very much impressed with his beautiful photography. I also had a firsthand look at his large-format underwater photography books, and learned more on his journey to becoming such an accomplished artist.
A southern California native, Richard graduated from Brooks Institute of Photography in 1979, where he was first introduced to both scuba diving and underwater photography. During his last year and a half at Brooks he was mentored by Ernest Brooks II  himself – a trailblazer in the development of underwater photographic equipment and technique. It was on Brooks' 57-foot converted trawler, the "Just Love", that Richard discovered his passion for taking a camera beneath the waves to photograph the sealife below.
Following his education at Brooks, Richard headed inland to L.A., where he ran a successful photography business for three decades, focusing his lens and rolls of 35mm film on projects inside the studio and on location. Although he'd been a scuba diver in the past, it wasn't until 25 years later, on a dive trip with his oldest son to the Channel Islands just before his departure to law school, that Richard once again became inspired and passionate about the underwater world. Richard credits his wife, Rebecca, for coaxing him back into the water.
Feeling deeply inspired once again, and combining his newly reignited passion for scuba diving and his years of experience in photography, Richard logged more and more miles – in the air and underwater – before embarking on his next venture: to become a book publisher. But it was, in some ways, a natural progression for an accomplished photographer and avid scuba diver.
"Some say that California waters are drab and colorless," Richard said. "But with the addition of artificial light can we really see the vibrancy of our California underwater color palette."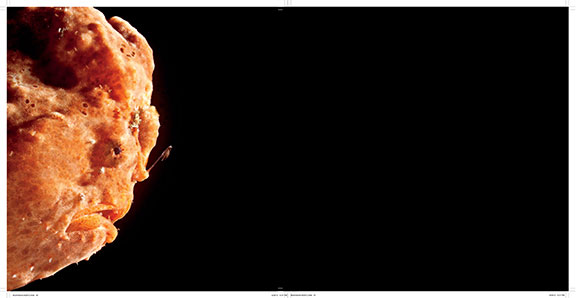 After 36 years in the studio, Richard no doubt has the lighting and technical aspects of photography mastered – and then some. His unique approach to bringing out the texture and depth of his underwater subjects has become instinct, and he now has three coffee table books to prove it.
His books include "Sea of Light, Underwater Photography of California's Channel Islands", "Blue Visions, Underwater Photography from the Mexican Border to the Equator" and "Luminous Sea Underwater Photography from Washington to Alaska". Each book is of premium quality with heavy-weight, card stock pages each a foot square, protected by hard covers, and printed with remarkable color. His book are only available directly from him, and can be seen and ordered here.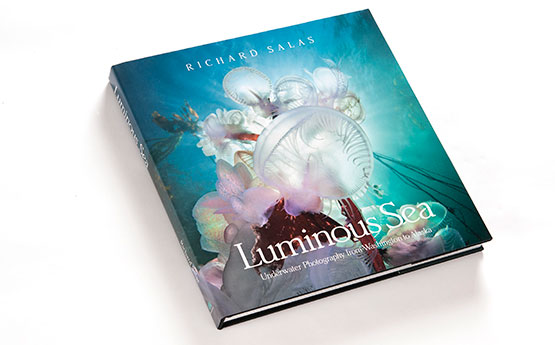 Richard's mission is more than show-and-tell – he strives to take the viewer through a marine biosphere where humanity's impact is an undeniable force. While many new endemic species are discovered every year, others have disappeared from it completely. The striking power of Richard's images radiates the light of unique vitality that resides in every organism he encounters.
"While I realize that, as an individual, I have never been more than a drop of water in the face of the vastness of the ocean, I have also seen that, as a species, humanity's collective weight is having a profound impact on its watery resources. So, with my lights and with patience, I create dimensionality in my photographs of these critters so that they leap off the page to greet the viewer. I am committed to using my art and technique to spark in others both a reverence and a sense of responsibility for the ocean and its creatures. Through photography I expose viewers to new ways of connecting to the underwater world and its inhabitants so that they, like me, may feel the heartbeat of our precious sea life."
Richard makes his living as a photographer in Santa Barbara, CA, where he lives with his wife Rebecca his youngest son Richard, and two cats – Nemo and Martin.