Come on – admit it. We all knew this was coming, right?
A company has just released what they call iGills – a completely waterproof housing for the iPhone.
It comes with an App, of course.
iGills is a waterproof case that turns your iPhone into a dive computer, underwater still and video camera, digital dive log, and more. The iGills case enables your iPhone to be taken down to depths of 130 feet. There are precision depth and temperature sensors, a digital compass, and a flashlight. You can also access the iPhone's camera for underwater stills and video, and there is an auto-populating digital dive log with dive locations, profiles, and photo album generation.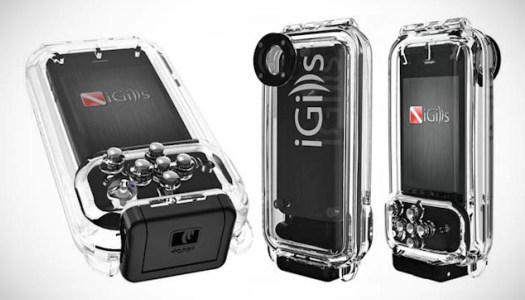 Check out the video below to see it in action:
The case and App support multiple diving modes, including Air, Nitrox and Gauge, as well as ascent rate indication, nitrogen loading tracking over multiple dives and a depth alarm. The iGills case is shipping soon and is priced at $329.99.
More information can be found at http://www.igills.com.