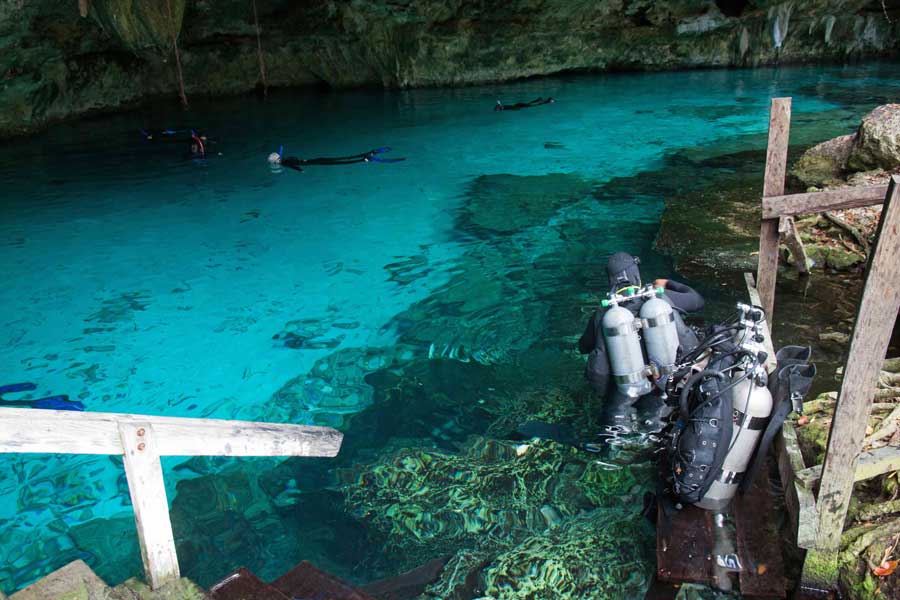 The National Speleological Society Cave Diving Section (NSS-CDS) will present the 2017 International Cave Diving Conference June 2nd and 3rd in Lake City, Florida. Cave divers, technical divers, instructors, equipment manufacturers, and industry professionals from around the world will attend this exciting annual event to enjoy the festivities, learn from top industry speakers, visit with friends, and try out some of the latest in cave and technical diving equipment.
The organization hosts workshops and events during the year but the International Conference is the major meeting of the year. The 2017 theme is "Cave Diving- Yesterday, Today, and Tomorrow," with speakers discussing the history of cave diving, current happenings, and the future of the sport. The lineup of speakers includes Hal Watts, Lamar English, Forrest Wilson, Joshua Shouse, Dawn Kernagis PhD, and Eduardo Macedo. There will be in-water demonstrations and try-dives featuring rebreathers, diver propulsion vehicles, lights, and other equipment. Sponsors have contributed thousands of dollars in prizes that include a DPV, technical diving lights, computers, and much more.
The NSS-CDS is a 501c3 Non-Profit Organization focusing on cave diving safety, training, conservation, education, and exploration. With members and instructors throughout the world, it is the largest organization dedicated to cave diving. The International Conference is the event that brings it all together for members and the public to learn about cave diving and the work of the NSS-CDS so make plans to attend this fantastic event. For complete information please visit the NSS-CDS Website event page here: NSS-CDS 2017 International Conference.