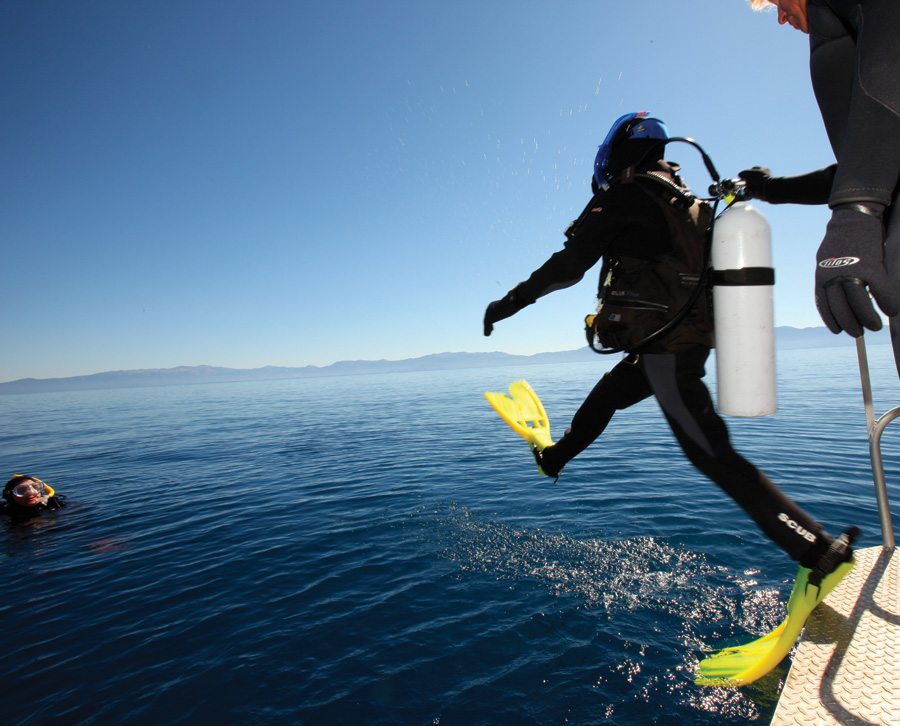 Your instructor signs your dive log and you hand in your paperwork. You're done. After four sessions in the classroom, a similar number in the pool, and a handful of open-water dives with your class, you are finally a certified diver.
Bravo! So, now what?
Well, for most folks, the answer is, "go on a tropical trip and join a guided dive."   For some others, it might be "to go with my friend/spouse/partner/kid, who is an experienced diver."  For still others, the answer will be that the diver and a classmate plan to tackle the underwater world on their own.
Depending on your skill level, your comfort level with risk taking, your physical condition, and your feelings about being under water, you might answer this question very differently than your Open Water classmates.
Ready to take a giant stride?
Just like in life, some people are more cautious than others, and others are ready to "take the plunge," without overthinking things. So, what if you're on the fence about your confidence or skill level . . . . how do you make the right decision?
Most instructors feel as though students who do not feel comfortable diving on their own should not have passed their checkout dives and received their certifications. "There are those who think that a diver should not be allowed out of the pool until they can safely, plan, conduct, and return from a dive with a buddy of equal skill on their own. I am one of those," says Jim Lapenta, an instructor certified by multiple agencies and the owner/operator of UDM Aquatic Services in Canonsburg, Pa.
However, you don't know what you don't know, right? For example, what if you passed your class and you don't realize your skills aren't quite up to par? (Most experienced divers have seen beginners make this mistake more than once.)  "A new diver fresh out of her OW class should be able to plan and execute a simple dive with her buddy," says Peter Guy, a highly experienced diver from Woodinville, WA. Guy has logged over 500 dives. "The reality for many people coming right out of an OW class is that their training is very basic."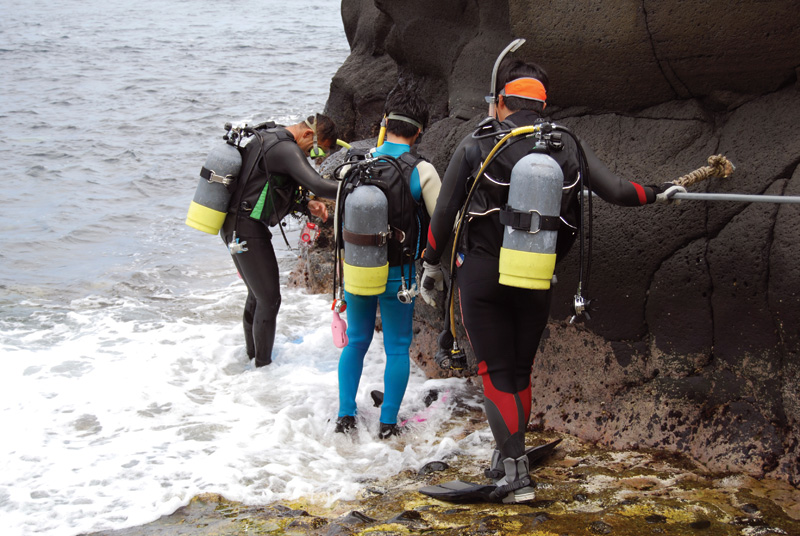 One Dive At A Time
No matter how good your training was, it is still important is to start slowly and ramp up as you practice honing your skills. "I equate having a certification card to getting a driver's or pilot's license," says Capt. Frank Wasson, captain of a dive charter in Key West, Fla., called M/V Spree. "Is the new driver ready to race at LeMans? Not too likely. Is the new pilot ready to perform aerobatics? Again—probably not. Is that driver or pilot ready to hop in the car/plane and drive/fly from Kansas City to St. Louis? Sure. Will they be able to pull into a gas station and get a fill-up? Sure they will."
" . . . . A mentorship with a more qualified dive buddy is a fantastic way to build skills," Capt. Wasson continues. Even with over 6,000 logged dives, I dive with a guide/DM/Critter-pointer-outer when I'm in a new location. More than that, as an operator, I hire local knowledge when the operation goes to a new location."
According to Maine-based Steve Lewis, a spokesperson for Scuba Diving International (SDI), Technical Diving International (TDI), and Emergency Response Diving International (ERDI), whatever you choose to do, you should definitely follow "the rules" as a rookie diver. "There are some provisos or guidelines that come with that simple open water certification, and I believe that ignoring these is ill-advised," says Lewis.  "For example, a novice diver is expected to dive within the 'limits' of their certification, which in the case of an open-water diver, means 18 meters/60 feet, good visibility, moderate surface conditions, and not exposed to strong currents or other environmental challenges."
Environment is, indeed, important, echoes Bob Bailey a NAUI Instructor in Tacoma, Wa. "Where I dive, visibility can be an issue," he says. Open Water training doesn't really prepare a diver to dive unsupervised in low-visibility conditions—even in places where that is the norm. Why? Well, mostly because it takes more than the few dives offered in OW training to really learn how to do it. Diving in 'low vis' requires combining the skills of navigation, awareness, buddy communication/positioning and buoyancy control. It's quite a handful to expect from any newly-certified diver … most of whom are using up all their mental bandwidth just trying to remember everything that got thrown at them in Open Water class. In an environment where the diver can see better there is significantly less 'task-loading,' and a new diver has a much easier time feeling comfortable enough to be able to conduct their own dive independently."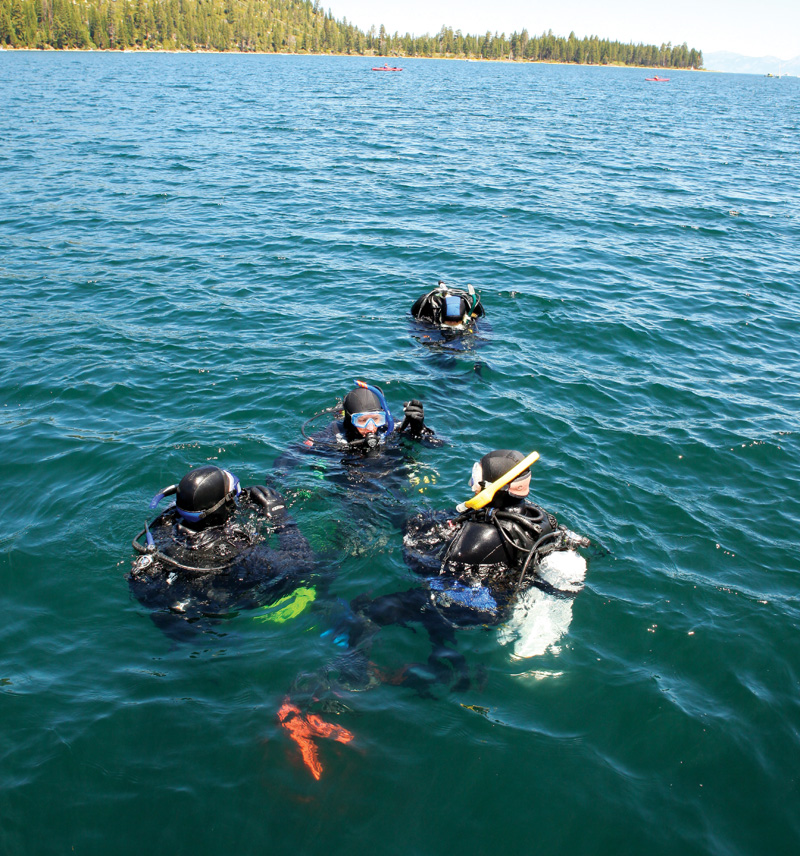 To reduce your risks, stick to environments that are similar to those in which you trained. As a new diver, it is probably not a good idea to tackle conditions you have not practiced confronting.  This includes diving in kelp, in strong currents, in strong surf, on wrecks, around large rocks, and other challenging situations.
Start Training Your Body Before You Get in the Water
Regardless of conditions, however, there are things you can do to ensure that your first few unsupervised dives are nothing short of amazing. First off, stay physically fit, says Trace Malinowski, Technical Training Director of the Professional Diving Instructors Corporation (PDIC) in the Pocono Mountains of Pennsylvania. "The more physically fit a diver is, the easier it will be to handle heavy gear by oneself, haul the gear to and from the dive site, get into one's equipment, and handle the diving conditions. A lack of strength will make a diver reliant upon others for help."
Your attitude also makes a difference, says Malinowski. "Attitude is the most important key to how one perceives their current situation in the world, whether it is how a diver perceives a new level of diving, a new dive site, or in a survival situation. The more comfortable and confident a diver is, the more positive their attitude."
Malinowski adds that common sense is also an important component of staying safe. "Anyone possessing an ounce of common sense doesn't need a pound of rules," he quips.
Part of common sense is to know your own limits. At the end of the day, as a certified diver, you are responsible for gauging your own confidence and skill level.  If you don't feel ready—don't do it. Call your SCUBA instructor, if you can, and tell them you need more help. Or dive with an instructor or a divemaster.  If neither of these options works for you, take your Advanced Open Water (AOW) class.  Chances are, after you master the skills in AOW (and completed the requisite number of dives) you'll be much more prepared to just grab your buddy and go.
Written by Brianna Politzer Stevens. Brianna is a PADI Divemaster and journalist from the San Francisco Bay Area.
Additional photos by Chris Constantine.
• • •
WHAT DO YOU THINK?
When you finished your Open Water class, did you feel that the education you received was sufficient to prepare you to dive with a buddy, but no professional, in conditions similar to or better than where you were certified? Leave a comment below and share your thoughts!