It's time for a quick check of your high pressure air hoses.
Some high pressure hoses imported by Innovative Scuba Concepts in Colorado Springs, Colorado Trident Diving Equipment in Chatsworth, California and A-Plus Marine in Gulf Breeze, Florida which were manufactured by Li Chung Plastics Ind. Co. Ltd. In Taiwan are being recalled due to a possibility of rupturing . The importers have so far received reports of nine such hoses bursting, none of which have resulted in injuries. People who own a hose on the recall list should immediately stop using them.
There are about 2,900 units which are suspect. The black braided high pressure air hoses vary in length from 6 to 40 inches and are about one centimeter in diameter. The hoses are used to connect high pressure gauges, and were sold under the Phantom and Mesh Flex brand names printed on the product packaging (note that these names were not printed on the hoses themselves). The hoses were sold at retail stores and online from August 2011 to August 2012.
The air hoses have production date codes stamped into the metal fitting that attaches to the regulator with the following codes:
Innovative Scuba Concepts: 11Q3, 11Q4 and 12Q1
Trident Diving Equipment: T0811, T0911, T1011, T1111, T1211, T0112, and T0212
A-Plus Marine: 11Q3, 11Q4, and 12Q1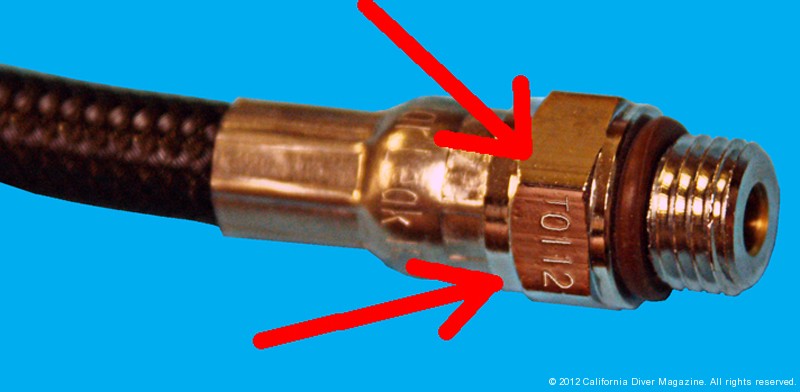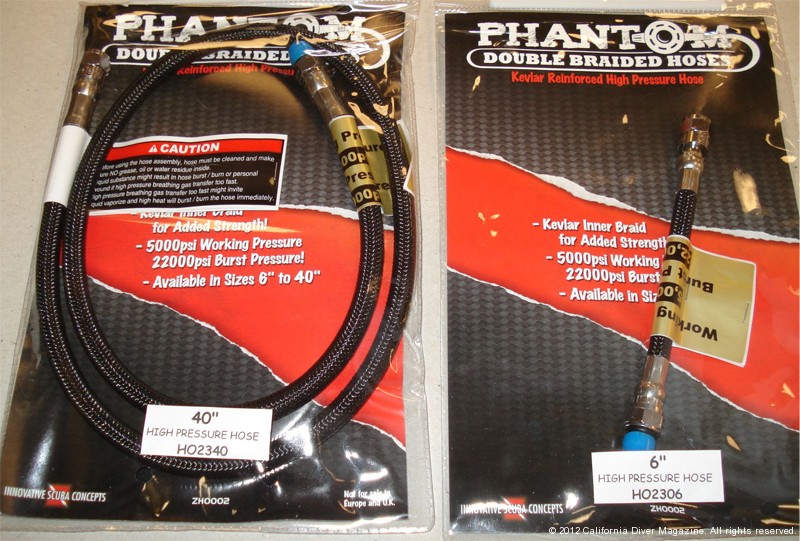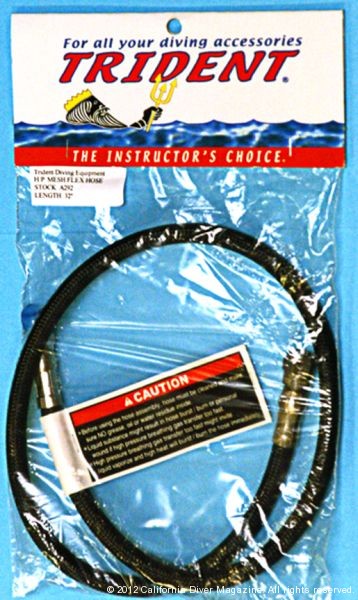 Consumers should stop using this product, which is being recalled voluntarily, unless otherwise instructed. It is illegal to resell or attempt to resell a recalled consumer product.
If you own one of these hoses and purchased them since August 2011, contact the company below to obtain a free replacement:
Innovative Scuba Concepts at (800) 472-2740 or visit their website at http://www.innovativescuba.com/Phantom-hose-recall.html
Trident Diving Equipment at 800-234-3483 Monday through Friday between 11 a.m. to 7 p.m. EST or visit the firm's website at http://www.tridentdive.com/ahphose.htm
A-Plus Marine at 800-352-2360 Monday through Friday between 12 p.m. to 8 p.m. EST or visit the firm's website at http://www.aplusmarine.com
POSTED NOV. 7, 2012
———————————————-