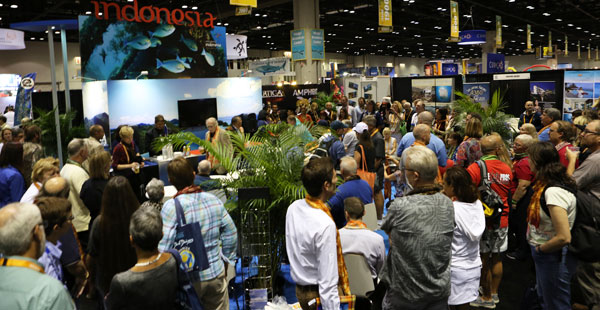 Beneath the Sea, America's largest consumer international oceans exposition, dive and travel show is being held at the Meadowlands Exposition Center in Secaucus, New Jersey this weekend – March 27, 28, and 29, 2015 The show features almost 400 exhibitors and over 70 Workshops and Seminars reflecting all aspects of diving, from travel and diving safety to underwater digital photography.
All day Friday, high school and college students from schools across the New York Metro Area are invited to spend the entire day at Beneath the Sea meeting with men and women who enjoy successful marine careers in the arts and sciences; they may also meet with representatives from schools that offer marine career curriculum. The Marine Career day includes hands-on workshops, seminars, and a scholarship clinic.
On Friday night, Beneath the Sea celebrates local diving with Friday night's Tech/Wreck party after a daylong set of seminars introducing the new technical diving equipment and a public safety diver program. Beneath the Sea will also honor this years Northeast Diving Pioneer – Capt. Di Dieter.
Beneath the Sea gives back at the community level each year by conducting a fund-raising gala and silent auction in support of the Maria Fareri Children's Hospital at Westchester Medical Center. Each year Ocean Pals, holds a theme based poster contest for children throughout the world. This years theme was "My Wetlands – Water is Life". The winners of this poster contest will be on display during Beneath the Sea 2015, and their creators invited to be at Ocean Pals Sunday.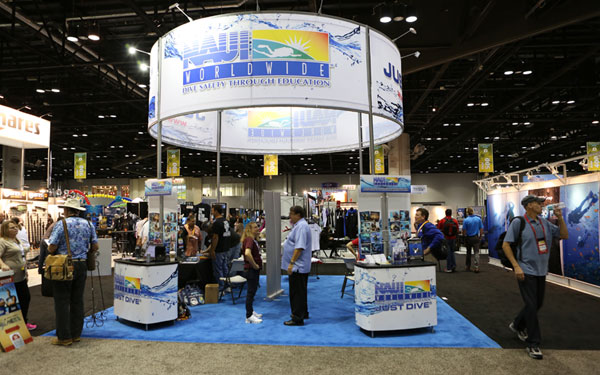 Saturday night at Beneath the Sea belongs to the world's dive community. This year they are celebrating Jean-Michel Cousteau as Legend of the Sea and Alese and Mort Pechter as our Dive Pioneers. Over dinner, those who have achieved recognition for their accomplishments in diving will be honored. Immediately following is the Saturday Night International Film Festival. Afterward, the decompression party will have everyone celebrating into the night.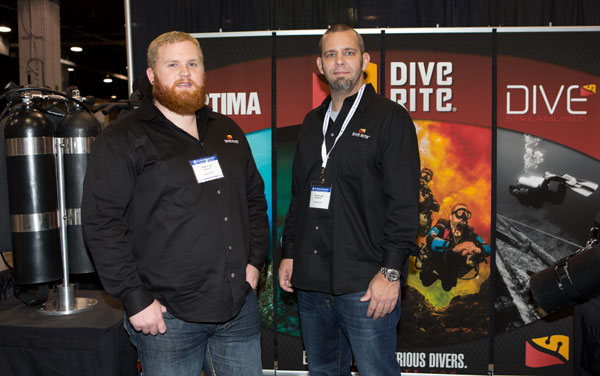 Beneath the Sea 2015 convenes March 27th, 28th, 29th at the Meadowlands Exposition Center in Secaucus, New Jersey — about 8 minutes from New York City.
For more information, visit beneaththesea.org.